As part of our collaboration with Something™, over the next month we will be shining a spotlight on some of the illustrators involved with interviews about their inspiration, experiences and advice for others in the industry and first up we spoke to brilliant Delhi-based illustrator Jasjyot Singh Hans.
What's currently inspiring your work & message?
Currently I'm at home in Delhi with my family, and just catching up on a couple projects. Music, fashion and drag are constant sources of inspiration for me, but I'm also inspired by mundane things around home to create new work. The message stays the same: to put out more work around body positivity, queerness and self love!
When did you start creating & why?
I was always drawing, I can't remember a time I wasn't. It just felt like the most natural release for me. My mum says I could draw a profile of a face when I was 5 without any reference. They identified my knack for creating at an early age and always encouraged me to keep at it!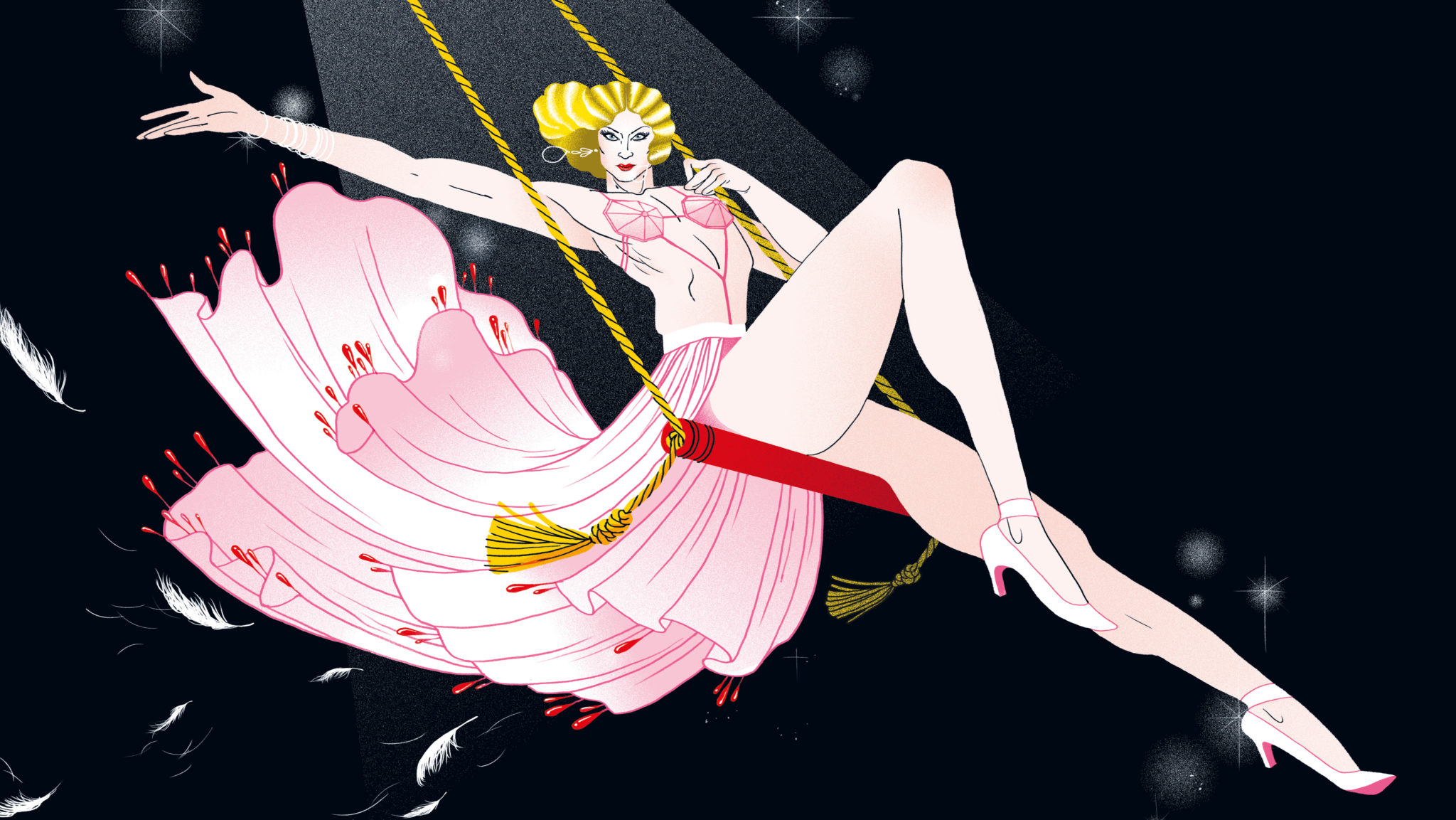 What's a key part of your creative process?
It's the unexpected moments for me: when I'm halfway through listening to a song, or mid-day sipping on coffee, or see a face in a crowd, or just browsing through the vortex we know as the internet. Any moment can lead to a visual in the head, and the incessant need to put that thought to paper is exciting to me in my process. Once I get that down successfully, I know it will translate well.

What creative obstacles (professional or personal) do you find yourself facing?
I often call freelancing as an illustrator an exercise in masochism, and I seem to enjoy it enough to have stuck to it for over a decade. Financial instability can sometimes hinder creativity, and that sucks. But whatever the obstacle/ block might be, what's important is to give yourself time and space to not be sucked into thinking of yourself as a robot whose worth is only determined by its productivity. Let it pass, take a walk, watch a movie, breathe, hydrate, pick up that pencil and draw yourself out of it. Like drag royalty Latrice Royale says, '… it's ok to make mistakes. It's ok to fall down. Get up. Look Sickening. And make them eat it.'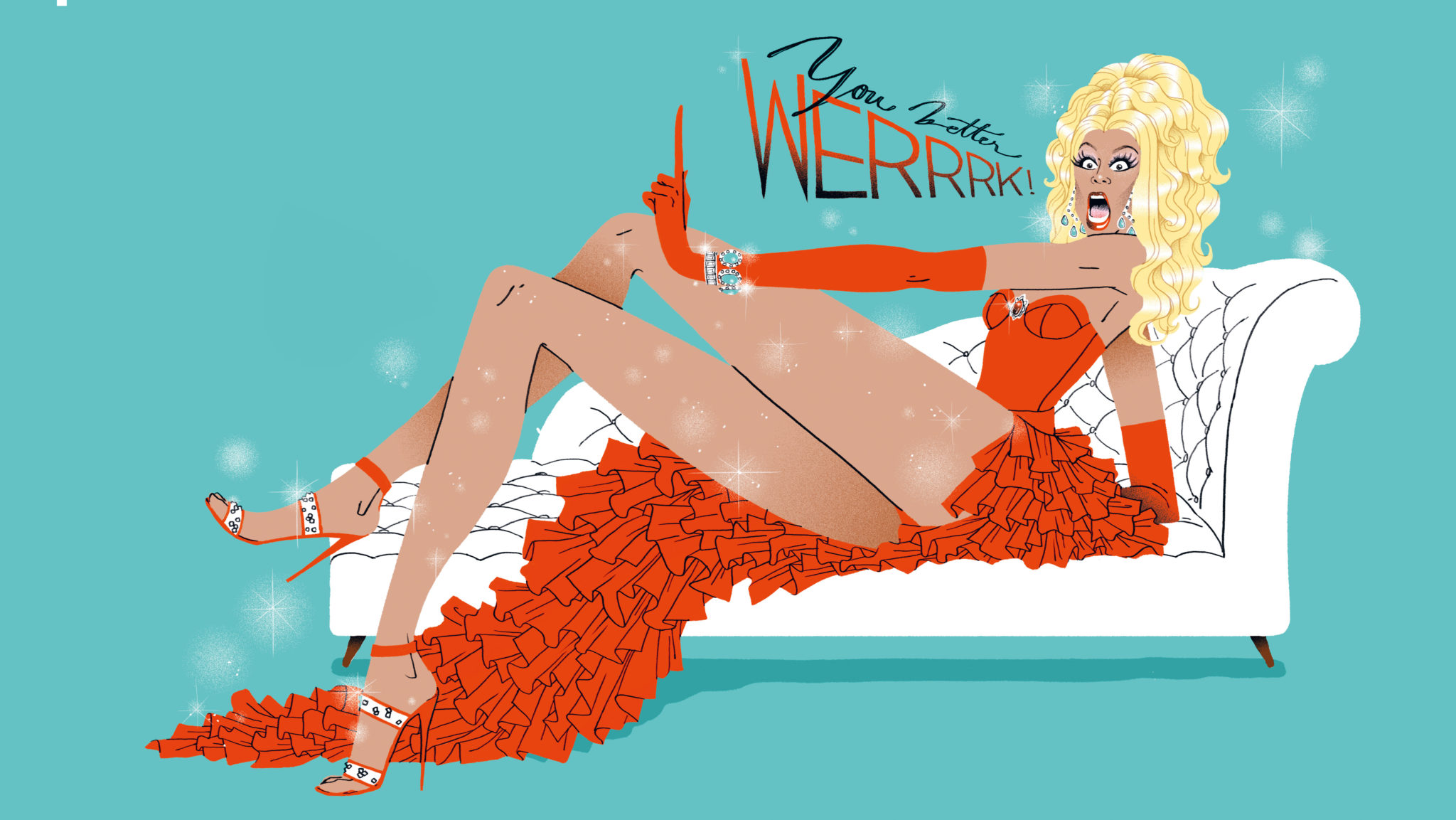 What self-care measures do you take to create balance?
I wish I could give you an ideal answer but there's no one way to do this. I think over the past year and a half it's been difficult for a lot of us to not have much human contact, whether it be seeing friends over a drink, or seeing family over a celebration. A lot of that contact has been reduced to time on our screens. And while technology has been a true blessing, it has also been great for me to take a break from that and meet friends safely outside, take care of little plants at home, go to the farmer's market and support local vendors and know people are pushing through, cry, binge watch a TV series till 5 am while making questionable snacking choices, indulging in a nice aperitif bottle to make cute cocktails at home. Whatever that comfort spot means for you, do it. Be kinder to yourself.
You can find out more about Jasjyot's work through his website and Instagram and you can order a copy of The Art of Drag here.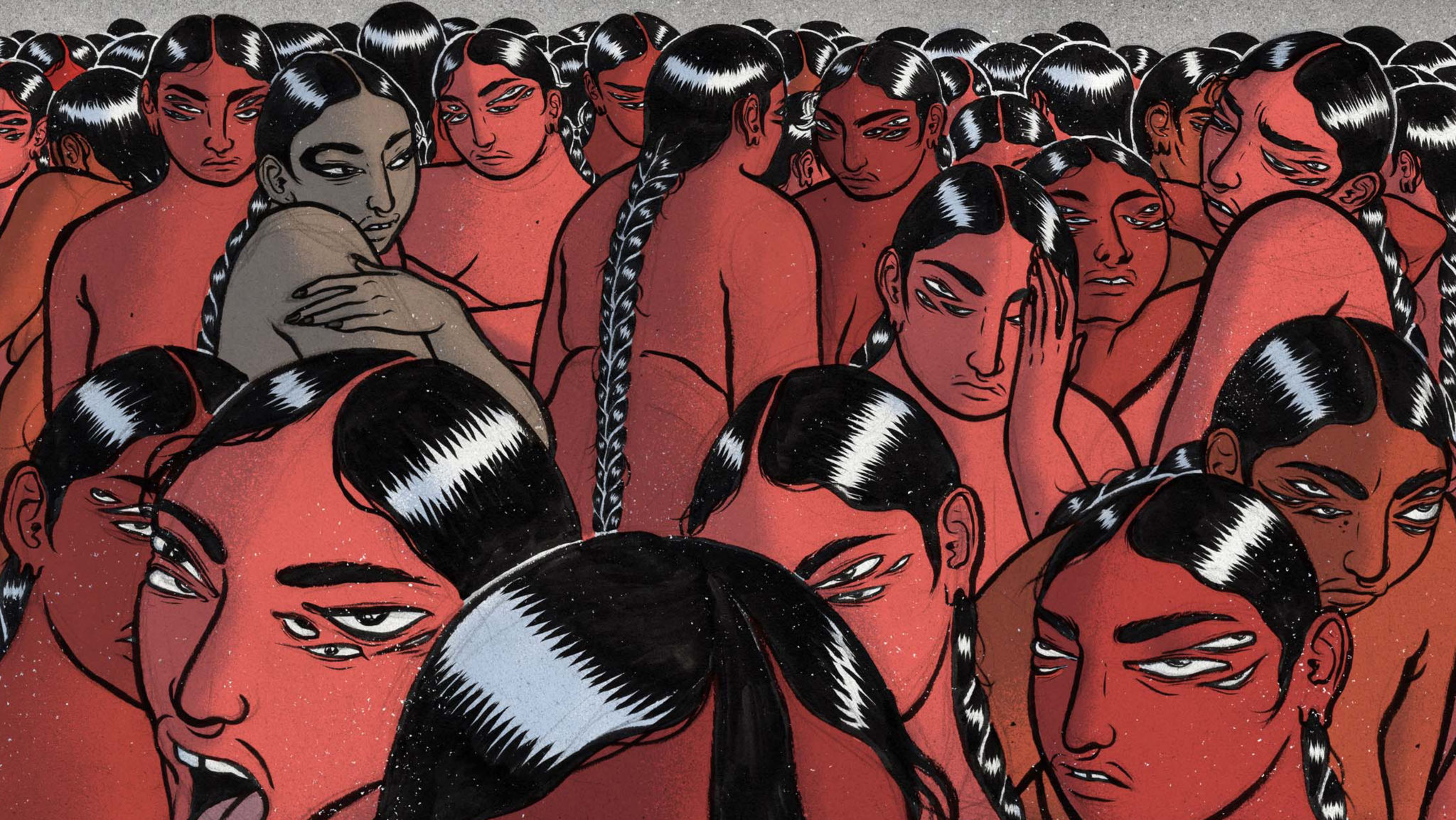 This month, we have partnered with Something™ Else to share the work of creators from diverse backgrounds and communities through a cultural initiative that fills under-utilised and overlooked browser tabs with inspiring artwork.
We have curated a selection of 25 artists from our community to have their work exhibited within the Something™ Spaces Tab for a month, connecting the artists with new appreciative audiences across the globe. This collaboration features the work of illustrators including AJ Dungo, Helen Li and Tyrell Waiters.
You can install Something™ Spaces new browser tab extension here, and be inspired with every new tab.
The full list of artists whose work you can see as part of the collaboration is: AJ Dungo, Avalon Nuovo, Bárbara Malagoli, Bia Melo, Eero Lampinen, Giacomo Agnello Monica, Gizem Vural, Helen Li, Isabel Roxas, Jasjyot Singh Hans, Lisk Feng, Loris Lora, Marcos Chin, Micah Lidberg, Molly Mendoza, Nishant Choksi, Noa Snir, Rômolo D'Hipólito, Sally Deng, Sapo Lendário, Sarah Soh, Tyrell Waiters, Yeji Yun, Yukai Du and Zhang Liang.