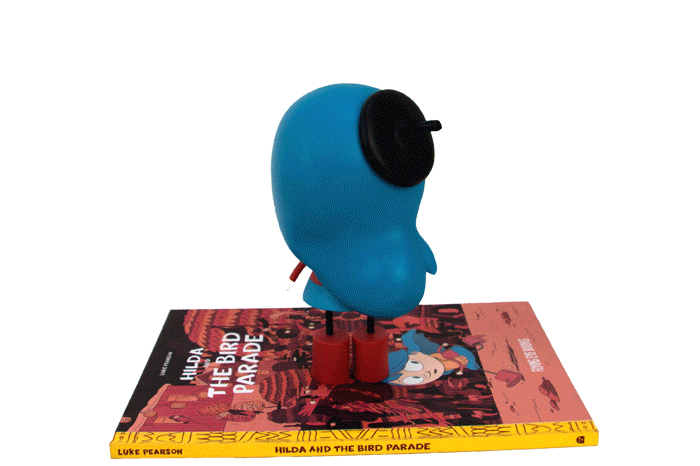 All those in search of an adventuring companion, look no further! Hilda has made herself available in handy toy form so that you can recreate the blue-haired heroine's escapades from the comfort of your own home.
At 8 inches high, she's the perfect size for playing with. Or to keep you company on your desktop. Or even for proud display in any self-respecting toy collection.
She's fully positionable and safety tested for ages 7 and up. So if you (or the little one in your life) are a fan of Hilda, you can lose yourself in your very own Hilda-adventures. Come and get it from the Nobrow shop or online.
The box even comes fully decorated by Hilda creator Luke Pearson.