As part of our collaboration with Something™, over the next month we will be shining a spotlight on some of the illustrators involved with interviews about their inspiration, experiences and advice for others in the industry and next up in the series, is Noa Snir, an Israeli illustrator, currently based in Berlin.
What's currently inspiring your work & message?
The 1970's – bold colors and textiles, groundbreaking music, political activism, excellent hairdos – this decade had it all! It's a historical time I keep drawing inspiration from, even if you don't directly see it in all my work.
When did you start creating & why?
I've been drawing as long as I can remember. I was a pretty shy kid and kept to myself a lot. I think drawing brought me a lot of solace in those early years; it was a parallel universe to get immersed in. Also, I think it was a way to get noticed without having to be very vocal or extroverted.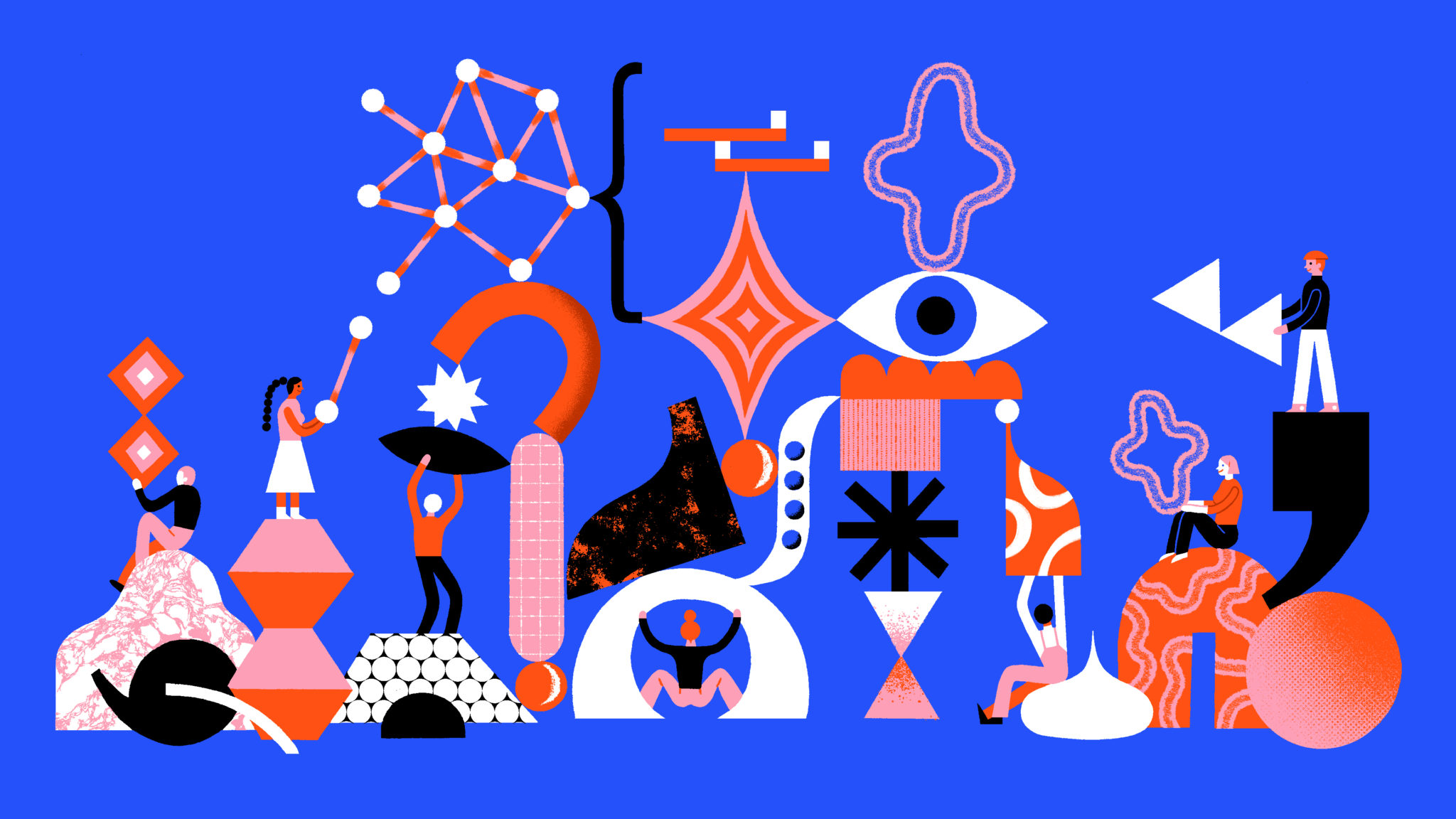 What's a key part of your creative process?
Research – it's also one of my favorite parts of the job. Every commission starts with visual and textual research, which can be so mind-expanding and inspiring. I love how my profession keeps me constantly in a state of learning something new.
What creative obstacles (professional or personal) do you find yourself facing?
I am not as technologically savvy as I'd like to be, in a world that's getting more and more digitized.I prefer traditional media (printmaking, painting etc) but hardly ever get the chance to do it anymore.
I still occasionally get jealous at illustrators who can do things like animation or graphic design. The world seems to be very much pushing for interdisciplinarity, which is beautiful in a way. But I've always been a fan of doing one thing at a time, and doing it well. I think I'm a bit old-fashioned in that regard.
What self-care measures do you take to create balance?
I set boundaries such as: no work after dinner/on weekends. It's hard when you're a freelancer working for home, but I find it essential not to let work dominate my whole schedule. I do yoga, I go out into nature when possible, I dance in the kitchen, I try to nurture my friendships through this challenging pandemic year.
This month, we have partnered with Something™ Else to share the work of creators from diverse backgrounds and communities through a cultural initiative that fills under-utilised and overlooked browser tabs with inspiring artwork.
We have curated a selection of 25 artists from our community to have their work exhibited within the Something™ Spaces Tab for a month, connecting the artists with new appreciative audiences across the globe. This collaboration features the work of illustrators including AJ Dungo, Helen Li and Tyrell Waiters.
You can install Something™ Spaces new browser tab extension here, and be inspired with every new tab.
The full list of artists whose work you can see as part of the collaboration is: AJ Dungo, Avalon Nuovo, Bárbara Malagoli, Bia Melo, Eero Lampinen, Giacomo Agnello Monica, Gizem Vural, Helen Li, Isabel Roxas, Jasjyot Singh Hans, Lisk Feng, Loris Lora, Marcos Chin, Micah Lidberg, Molly Mendoza, Nishant Choksi, Noa Snir, Rômolo D'Hipólito, Sally Deng, Sapo Lendário, Sarah Soh, Tyrell Waiters, Yeji Yun, Yukai Du and Zhang Liang.