Exciting news!
We are proud to introduce Minilab Studios, the new digital production company that promises to follow the ethos upon which Nobrow Press and Flying Eye Books are founded. Minilab will provide the most beautiful experiences in visual storytelling, learning and play that children can get their hands on by working with teams of talented animators and developers along with expert academics and the best illustrators in the world in order to create the very best digital products for children that parents can trust.
Minilab has released its first app for children, Professor Astro Cat's Solar System, featuring none other than Professor Astro Cat, the star of Ben Newman and Dr. Dominic Walliman's best-selling Professor Astro Cat's Frontiers of Space! With the app, Minilab has used delightful animations, bespoke audio and seamless interactivity to invite children (and their parents) to play and learn amongst the stars!
Never has a learning experience been more fun and dynamic, and we can guarantee that none have looked this good. With Professor Astro Cat's Solar System downloaded to your phone or tablet you can sign up for the Astro Cat Space Programme and join up with Professor Astro Cat himself (alongside his buddy, the tenacious Astro Mouse) to embark on fact filled missions to find out all about our solar system!
Here's a COUNTDOWN to all the excitement that comes with Professor Astro Cat's Solar System:
5 – EXPLORE the frontiers of our solar system and travel the vastness of space with just the tip of your finger!
4 – DISCOVER planets, moons, suns, spacecraft and everything in between. Get to the core of the matter with the special "unzip" feature!
3 – PLAY awesome jetpack challenges. Fuel Astro's jetpack with your newfound knowledge! Can you make it to the top of the stratosphere??
2 – EARN cool medals for your collection. Get three stars in your jetpack challenges to win all eleven! Now's your chance to impress your pals by being the most decorated cat in space!
1 – BUILD a rocket as you go. Winning medals creates rocket parts – you'll need them all!
BLAST OFF into space with Professor Astro Cat's Solar System by Minilab Studios!
KNOWLEDGE AWAITS!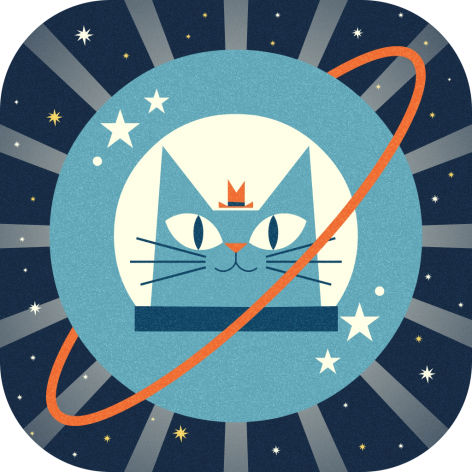 Price: $2.99 | £2.29 | €2.99
Category: Education
Age: 7-10
OS: iOS 7 or later
Devices: iPhone, iPad and iPod