Hello friends!
By now you've probably already been introduced to Marcel, our favourite New York pup!  He loves to go for walks with his human, checking out the sights and sounds of his beloved neighbourhood.  Did you know a lot of the best spots in Marcel's city are based on real places in New York?  Here are five, real-life locations that inspired scenes from Eda Akaltun's Marcel.
1- American Museum of Natural History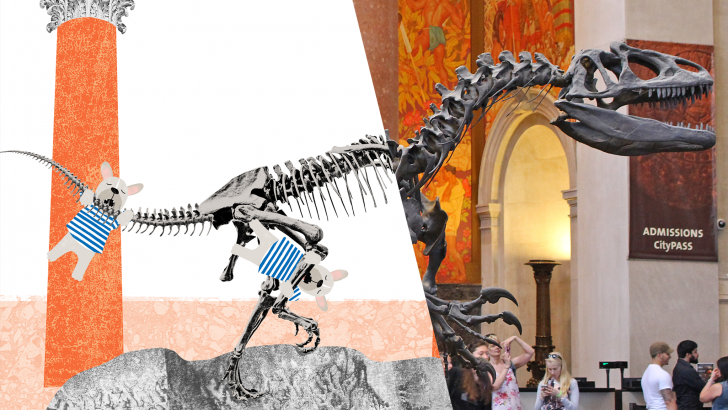 AMNH has an iconic dinosaur exhibit at its entrance hall, a dramatic representation of an imagined prehistoric encounter: a Barosaurus rearing up to protect its young from an attacking Allosaurus. The Barosaurus skeleton, which is the tallest freestanding dinosaur mount in the world, is composed of replica bones cast from actual fossils.
Entering the museum to see and maybe even taste those bones is Marcel's biggest dream, one that he imagines will never come true as dogs are not allowed. When the new human manages to sneak him in, Marcel ends up having one of the best days in his life and the event changes the course of their relationship for the better.
2- West Village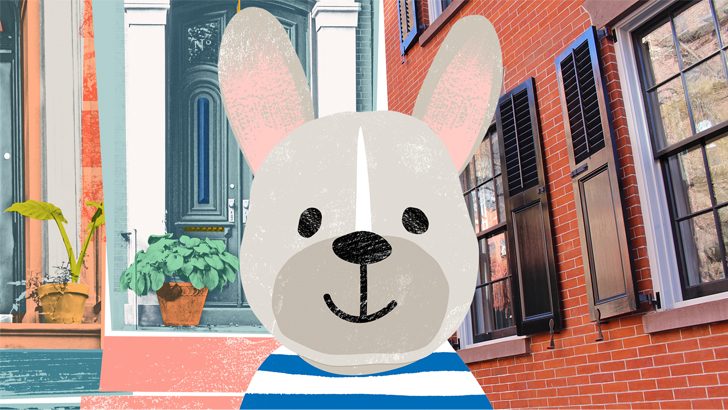 This is Marcel's home with his human. He feels safe and loves it here, and gives the reader all the reasons why it's so great in their area. He particularly likes that there are no high rises around and the abundance of activities that are available.
3- Doggy Day Spa, inspired by Biscuits and Bath,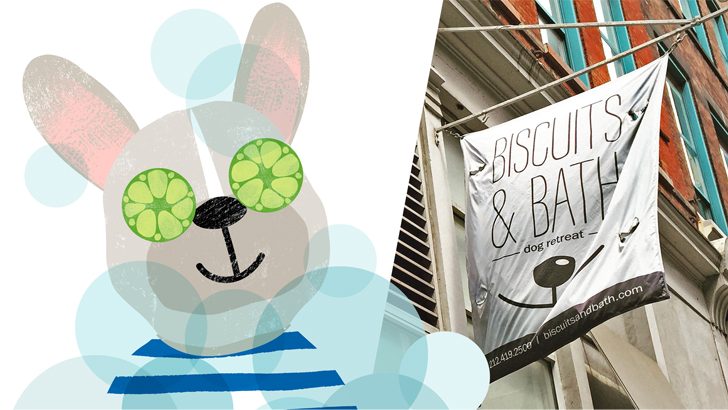 Marcel is a very particular pup who loves the high life – he enjoys smoked salmon and listens to jazz! It's only natural that he needs pampering spa days like the rest of us and his favourite one happens to be in downtown naturally.
4- Ruff and Sons (in real life: Sadelle's – this is where the photo was taken. The name was inspired from a NY institution Russ & Daughters)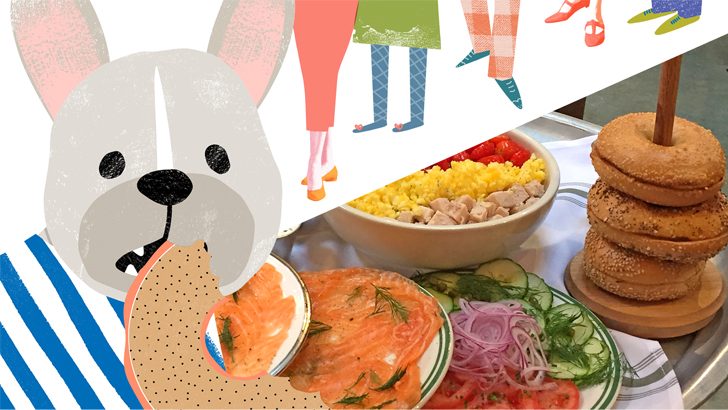 Only the finest nosh for this pup! He loves this spot and introduces it to the reader as the best bagels in the city. The human happens to agree as she's leaving it with a bag full of goodies!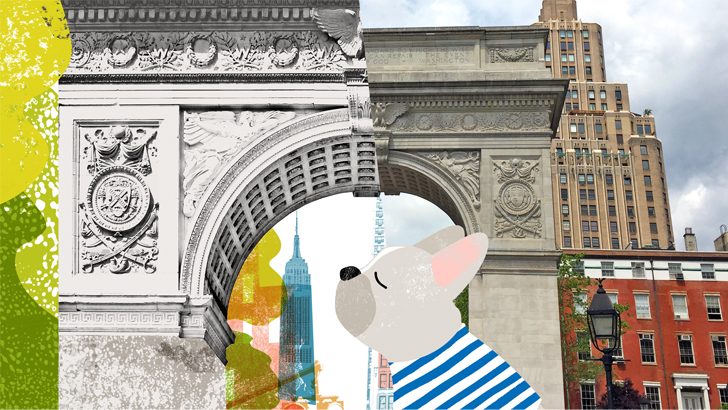 Ahh the Washington Square Park! This is where Marcel's favourite jazz band 'The Bone Daddies' play. It's also one of the best and most iconic parks downtown and has a great dog play area.
New York city has inspired countless artists, and we hope that Marcel inspires you to see the beauty of your own neighbourhood!
Be sure to check out the rest of Marcel's adventures in Eda Akaltun's Marcel, available now in our webshop!
And who knows where this adorable pup's adventures will take him next…