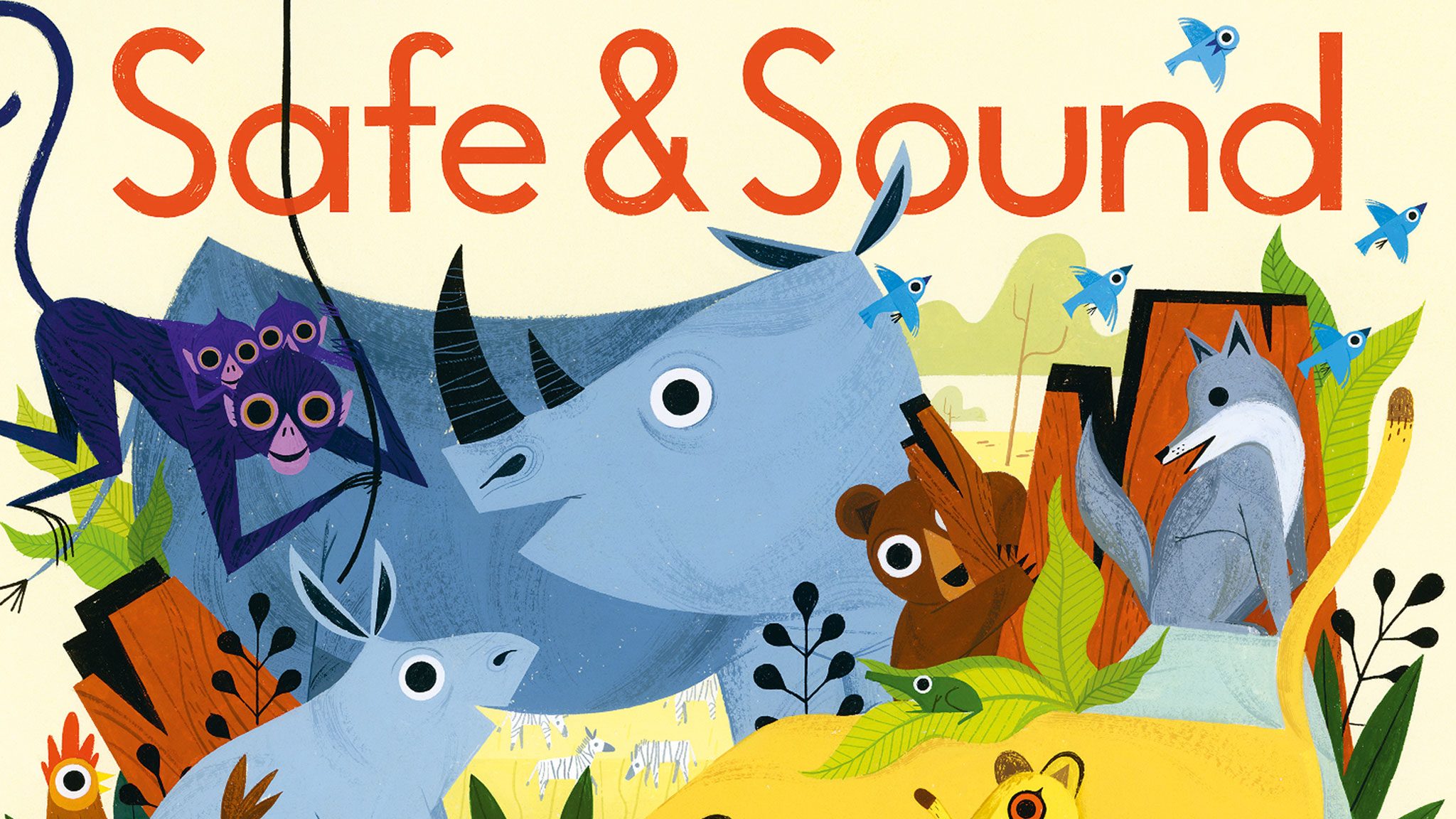 To mark the release of Safe & Sound, we asked Loris Lora to share, and talk us through, some of the beautiful images she hand-painted for the book.
"Here's a work in progress of the cover. This is actually the second version and i'm glad that we reworked it as it ended up having much more of the animals in which made it much more active."
'This was the first illustration I worked on for the book. I wanted to create an underwater scene that is largely influenced by vintage children's book illustrations and created a transparent effect using gouache paint. I loved working on the mother crocodile and the way her body curved in the illustration."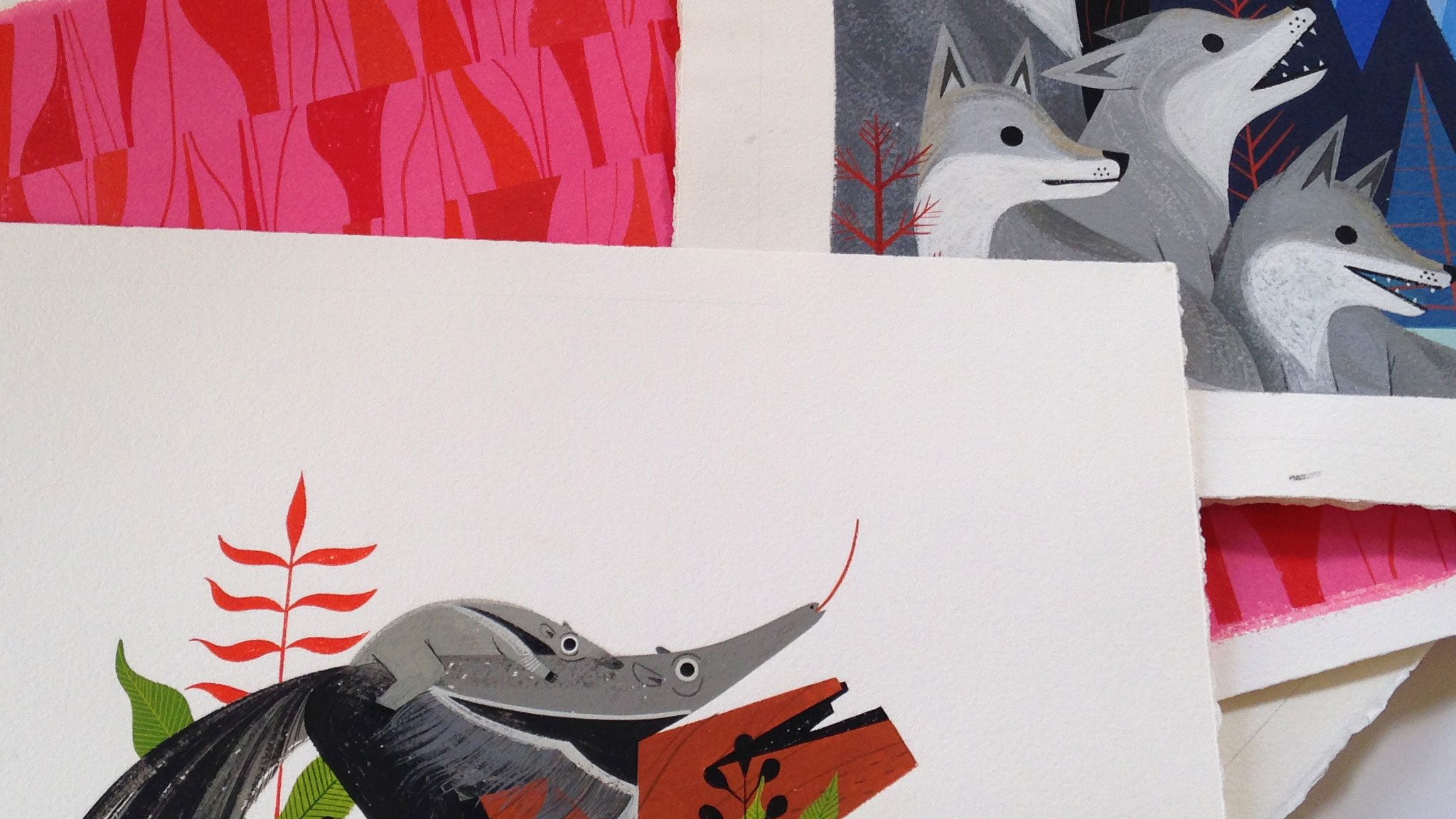 "I think these two next to one another in the spread work really well. I really like the balance between a spot illustration and a full page illustration. Painting fur on the wolves and anteaters was fun to work on. I love being able to "drybrush" fur."
"With the monkeys I wanted them to have an active composition. I like that I was able to paint them as they swing through the page surrounded by different hues of green."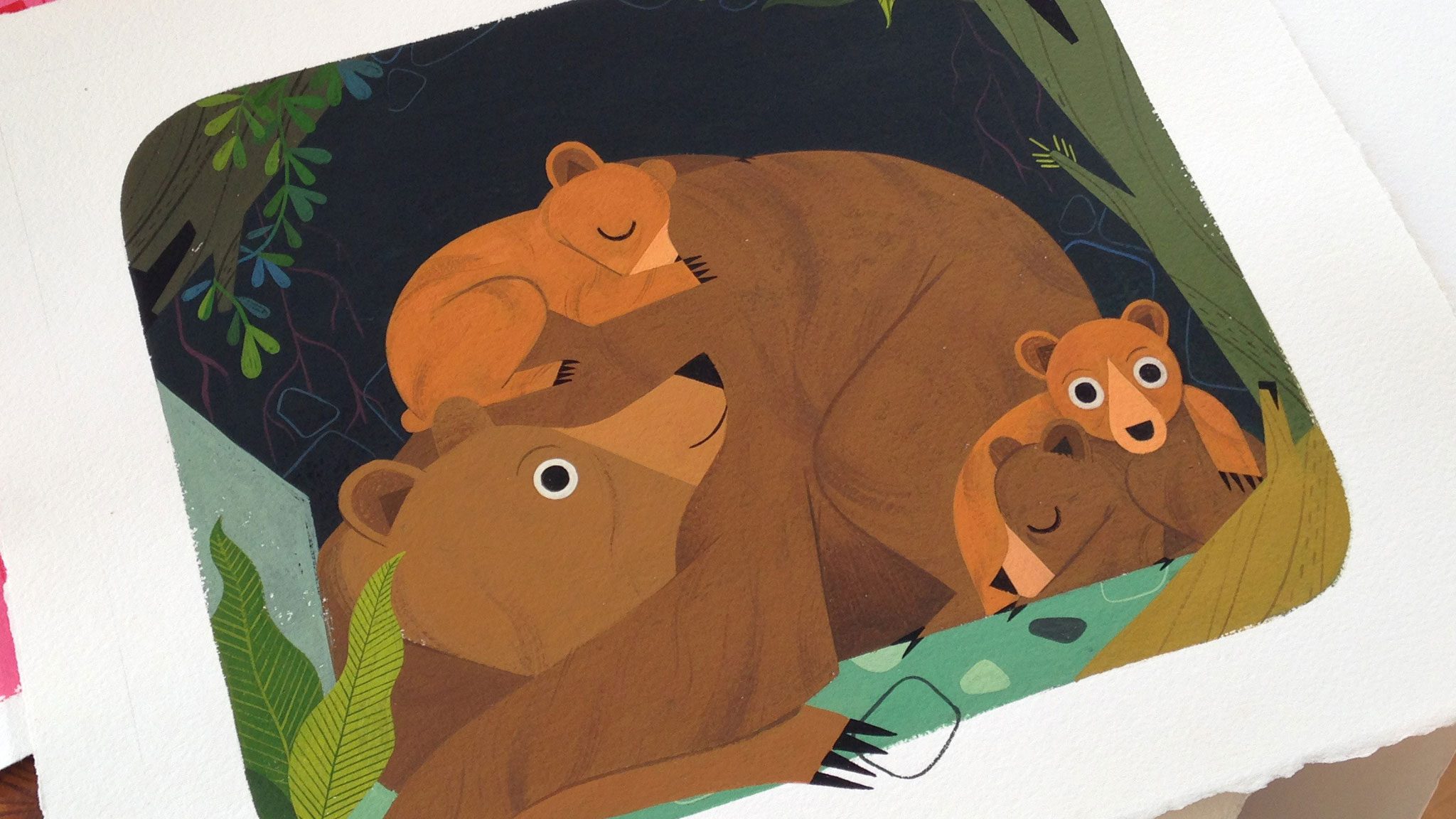 "The bears are probably one of my favorites in Safe & Sound. But I may be bias as my nickname growing up by parents was "Osito" which means Little Bear in spanish. I was really happy with the composition on this one and loved painting the sleeping cubs."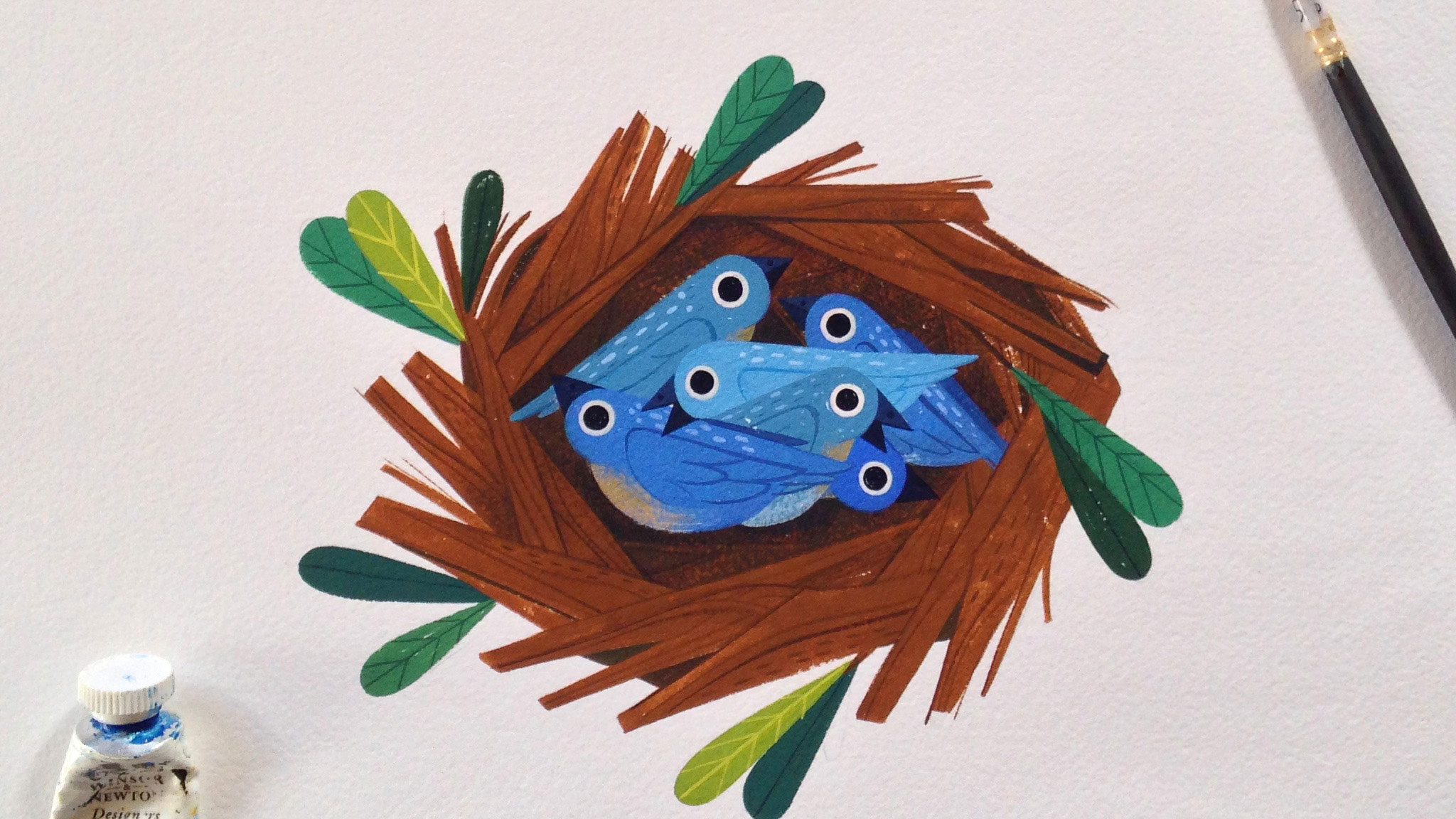 "A big challenge on these the baby blue birds was making them look fun and cute. I knew I wanted to have a group of them and loved the ideas of using different kinds of blue. My favourite is the one peeking out."
"I'm really happy with the the composition worked out. I thought it would be different to have the mother lions back towards the viewer and have her baby cub peeking through."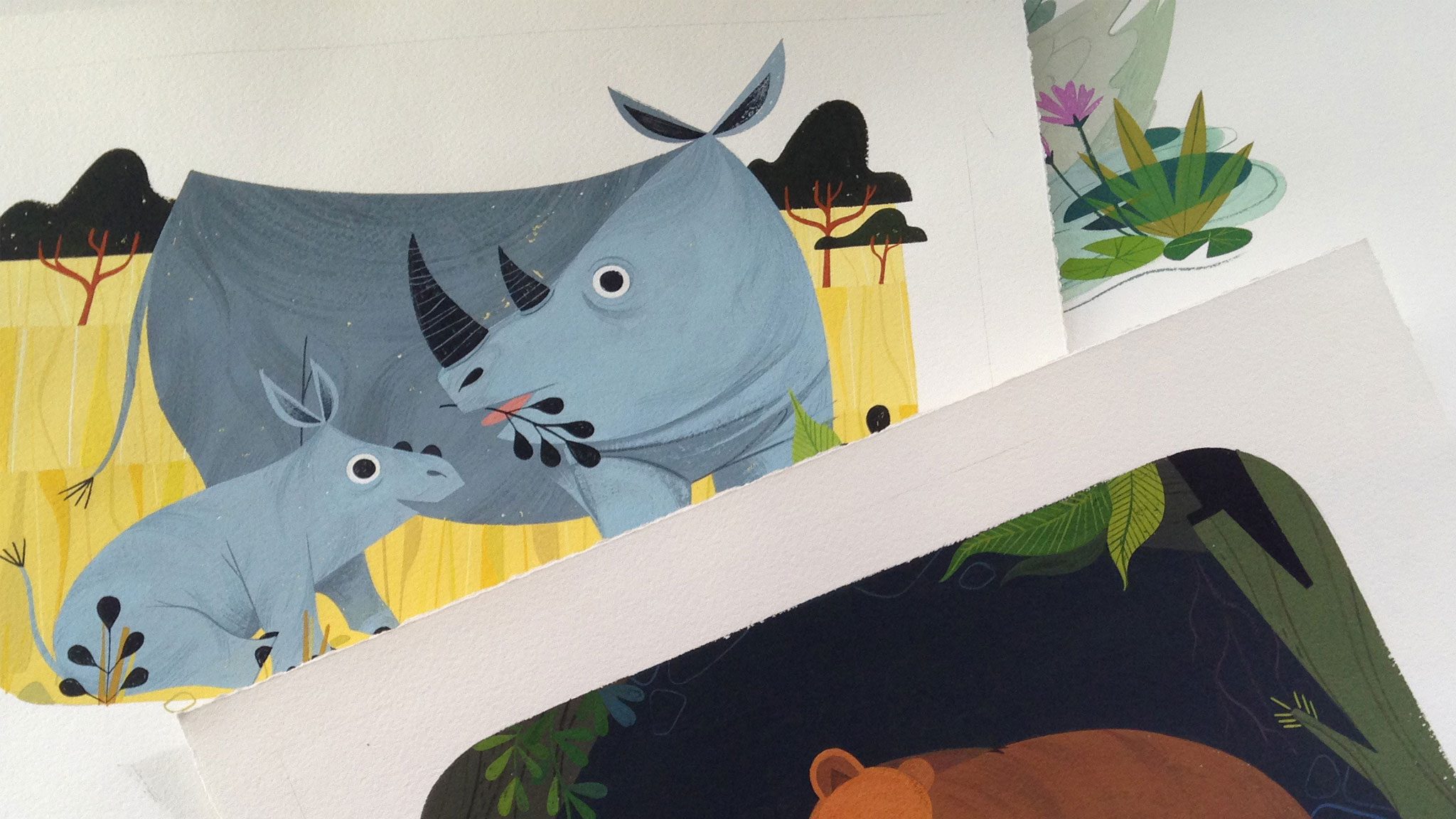 "Loved working on the rhinos. This was a great opportunity for me to work on textures on both the rhinos and abstract grasslands, which later influenced the endpages for the book."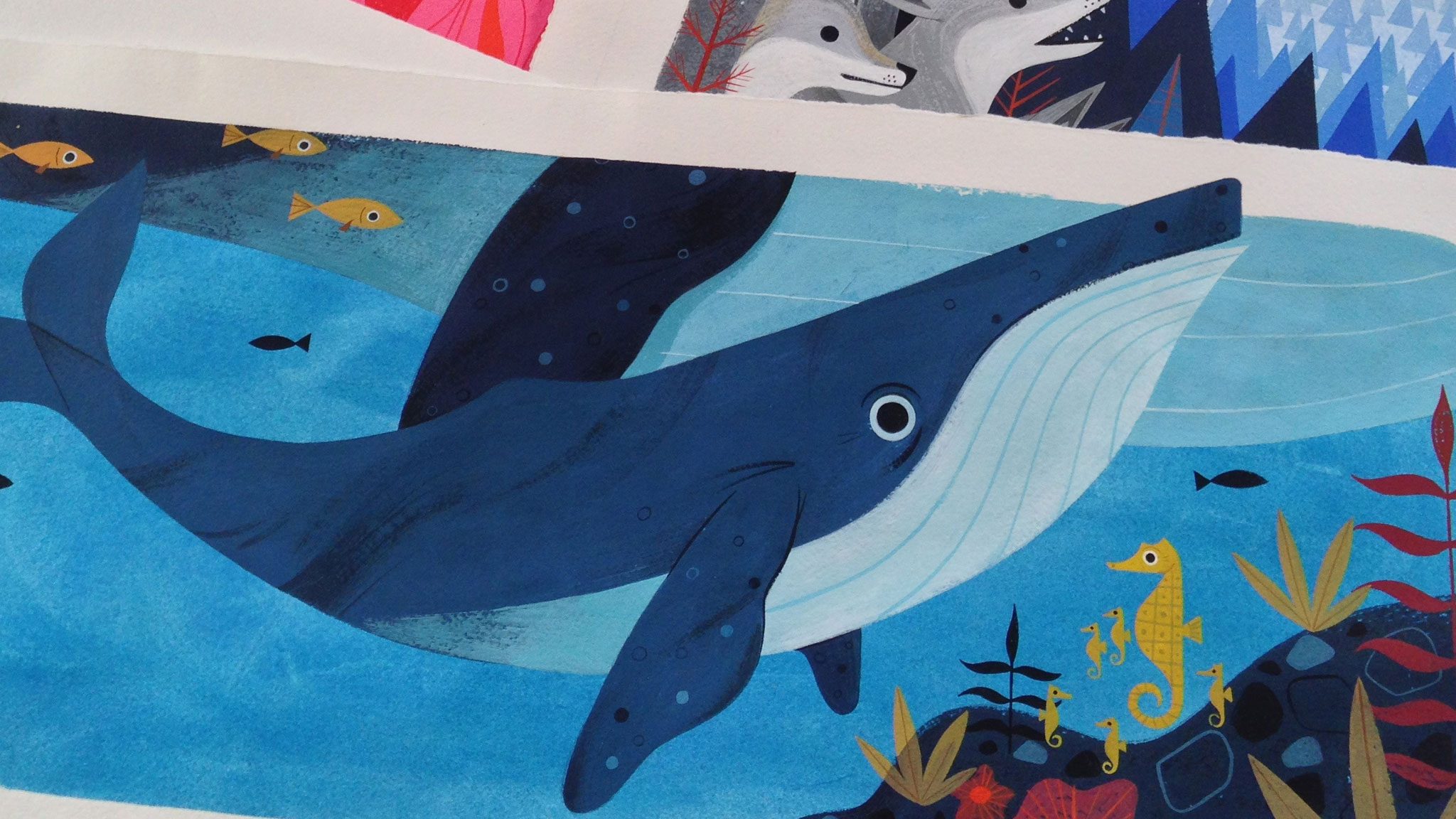 "Knowing this would be one of the last animals listed in the book. I wanted to create an image that had a big impact on the spread. Painting a BIG baby blue whale was so much fun. And having part of the mother in the background to show scale was a nice addition."
A huge thank you to Loris Lora for sharing these pictures and insight into her incredible process. You can now order finished copies of Safe & Sound, containing all these beautiful images and so many more here and from all the very best (UK) bookshops!