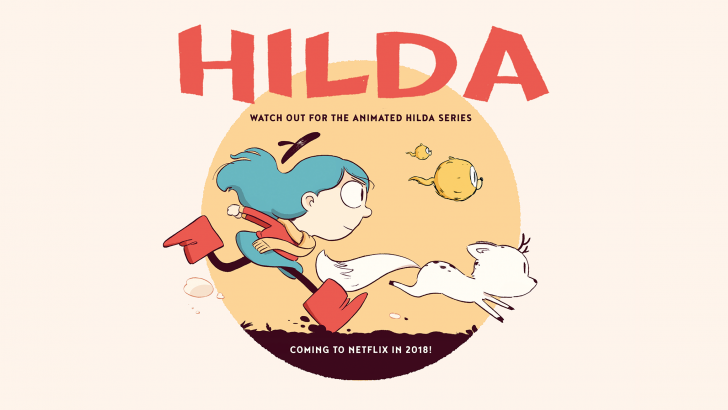 Have you heard the news?! That's right, HILDA IS COMING TO NETFLIX!!
We are so thrilled  and proud to announce that Luke Pearson's blue-haired explorer is set for her biggest adventure yet, making the leap off the page and onto all kinds of small screens, thanks to Netflix and Silvergate Media.
Here are a few words from Luke: "I'm obviously very excited to be able to finally say this is happening. Alongside drawing a new book I've been working with Silvergate on this for a while now and can confirm that it's in unbelievably good hands. An inordinate amount of love and attention to detail is going into this thing and I'm looking forward to sharing the result in a couple of years' time."
And from Nobrow co-founder Sam Arthur: "Hilda has come such a long way since we started work on her first book with Luke in 2010. It's the most wonderful and exciting thing to know that she will now reach an even wider audience with this TV series. We are delighted to have found such excellent partners in Silvergate Media and Netflix, who are going to do an amazing job of bringing Hilda to the screen."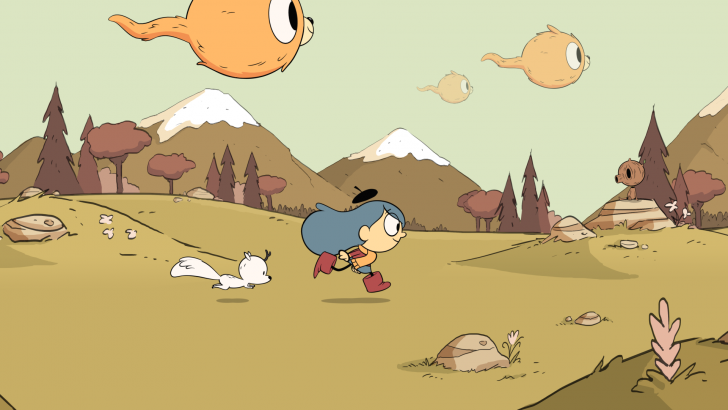 The news was broken by The New Yorker last week along with an interview with Hilda's creator, Luke Pearson and you can read it here!
The official press release from Netflix says: 'A production of Silvergate Media, the makers of Octonauts, in collaboration with Mercury Filmworks, Hilda transforms the Eisner-Award nominated graphic novels by Luke Pearson and published by Nobrow into an incredible animated adventure for older kids. The series follows the journey of a fearless blue-haired girl as she travels from her home in a vast magical wilderness full of elves and giants to the bustling city of Trolberg, where she makes new friends and discovers mysterious creatures who are stranger –and sometimes more dangerous– than she ever expected. Netflix members worldwide will be able to join Hilda on her thrills and escapades beginning in 2018.'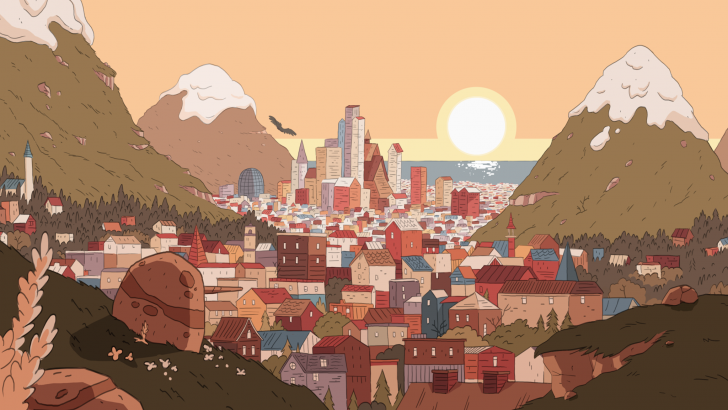 That gives you plenty of time to catch up on Hilda's first four stories; Hilda and the Troll, Hilda and the Midnight Giant, Hilda and the Bird Parade and Hilda and the Black Hound! And… coming this September, Hilda's FIFTH adventure, Hilda and the Stone Forest! Here's what to expect:
'Hilda is starting to shirk her responsibilities, seeking days filled with excitement instead of spending time at home… and her mother is getting worried. While trying to stop Hilda from sneaking out into the house spirits' realm, the pair find themselves flung far away into a mysterious, dark forest – the land of the trolls! Will they be able to work out their differences in time to rescue each other and get back home? And are the trolls all as sinister as they seem?'
For all the biggest Hilda fans, we also have HILDA TOYS! These are limited edition, high-quality vinyl art toys and make perfect desk companions and shelf inhabitants! Make sure you get one now, before they run out!