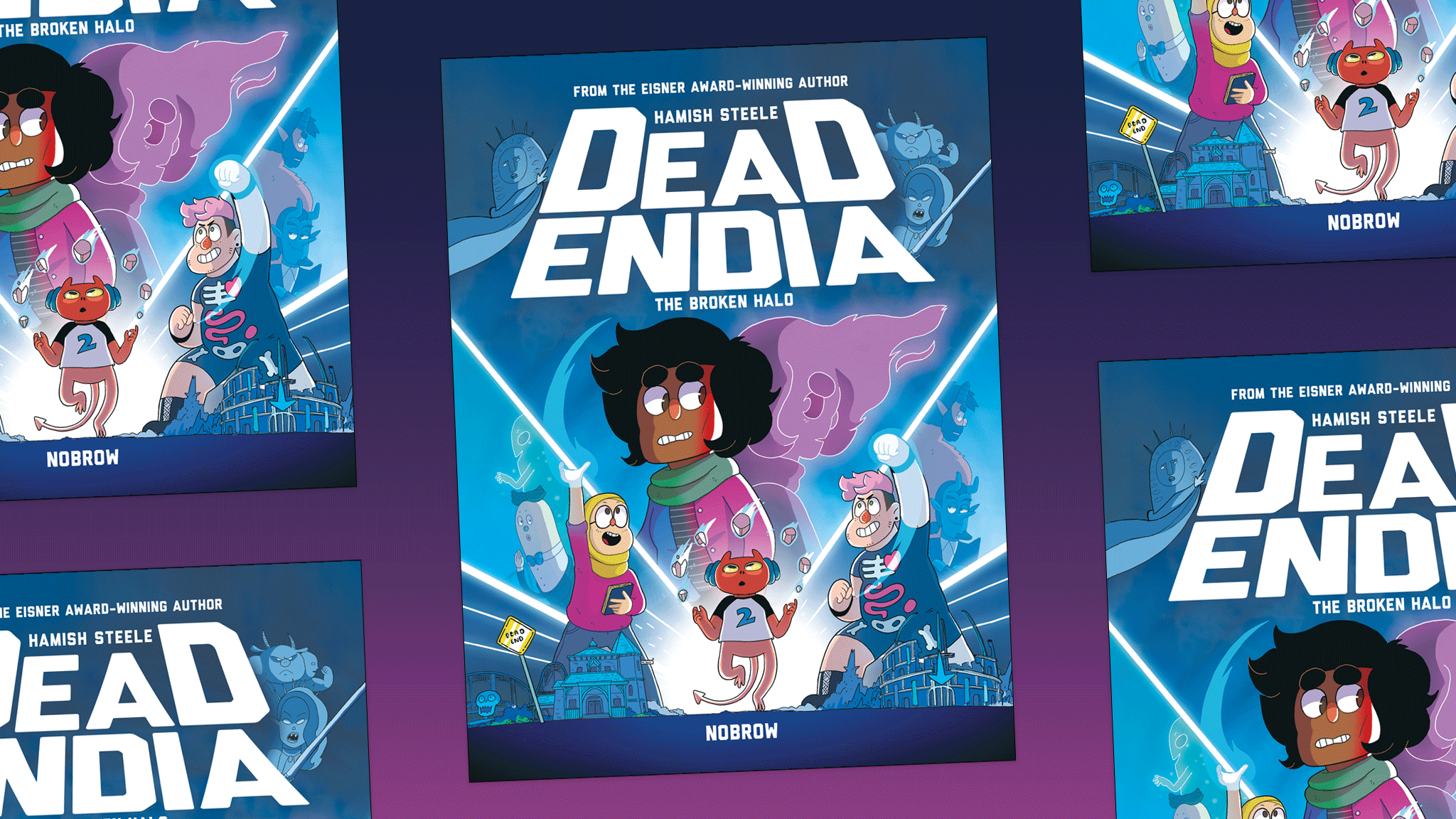 As part of our celebration of the publication of DeadEndia: The Broken Halo, we're delighted to say Hamish Steele will be doing a tour of Travelling Man stores across the North of the UK.
Hamish will be doing signings at stores in Manchester, Leeds, York and Newcastle – check out the times below to make sure you don't miss out!
2nd November
11am to 1pm: Manchester Travelling Man, 4 Dale Street
4pm to 5pm: Leeds Travelling Man, 32 Central Road
3rd November
11am to 1pm: York Travelling Man, 74 Goodramgate
3pm to 4pm: Newcastle Travelling Man, 43 Grainger Street
If you can't make it to any of these signings Hamish will also be joining us at ThoughtBubble festival in Harrogate the weekend of November 9th and 10th. He'll have his own table in the Ask For Mercy hall at Table 104, next to Nobrow over on Table 102-103.
If you're new to the world of Dead End The Broken Halo follows on from where DeadEndia: The Watcher's Test finished off, but it can also be read as a stand alone graphic novel if you fancy jumping straight in.
But as a short summary for any newcomers: war is brewing across the thirteen planes. And as always, haunted house attraction and portal to hell Dead End is right at the centre of it.
Recently reopened as a hotel, Dead End's resident tour guide turned hotel manager Norma is determined to leave the ghosts of the past where they belong. But with her friendship with Barney up in the air, and angels and demons using the hotel as their literal wrestling ring, Norma soon finds that unwanted ghosts can appear at any moment, especially when they're your own.
Follow this link for an early preview of The Broken Halo!