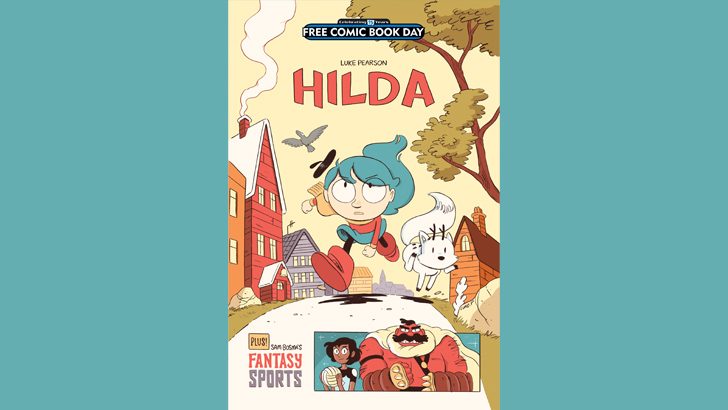 One of the best events of the year is coming soon!  That's right, this weekend is Free Comic Book Day and Nobrow and Flying Eye Books will be joining in on the fun for the very first time!
We've got a special free comic book for you this weekend that features previews of Luke Pearson's Hilda and the Stone Forest and Sam Bosma's Fantasy Sports 2.  Both of those stories won't be out until later this year, so this comic book will be your very first look at what's sure to be a couple of 2016's biggest hits!  And don't worry– there's a little bonus comic featuring Marguerite Abouet's Akissi, and an all-new cover by Luke Pearson (check out his take on Wiz and Mug!) to sweeten the deal.
One comic book.  Three great stories.  AND IT'S ALL FOR FREE!  Just make sure to stop into your favorite comics retailer on Free Comic Book Day, this Saturday, May 7th and ask for your copy!  And make sure to take a look around those great comics shops for the rest of our line of Nobrow and Flying Eye Books!