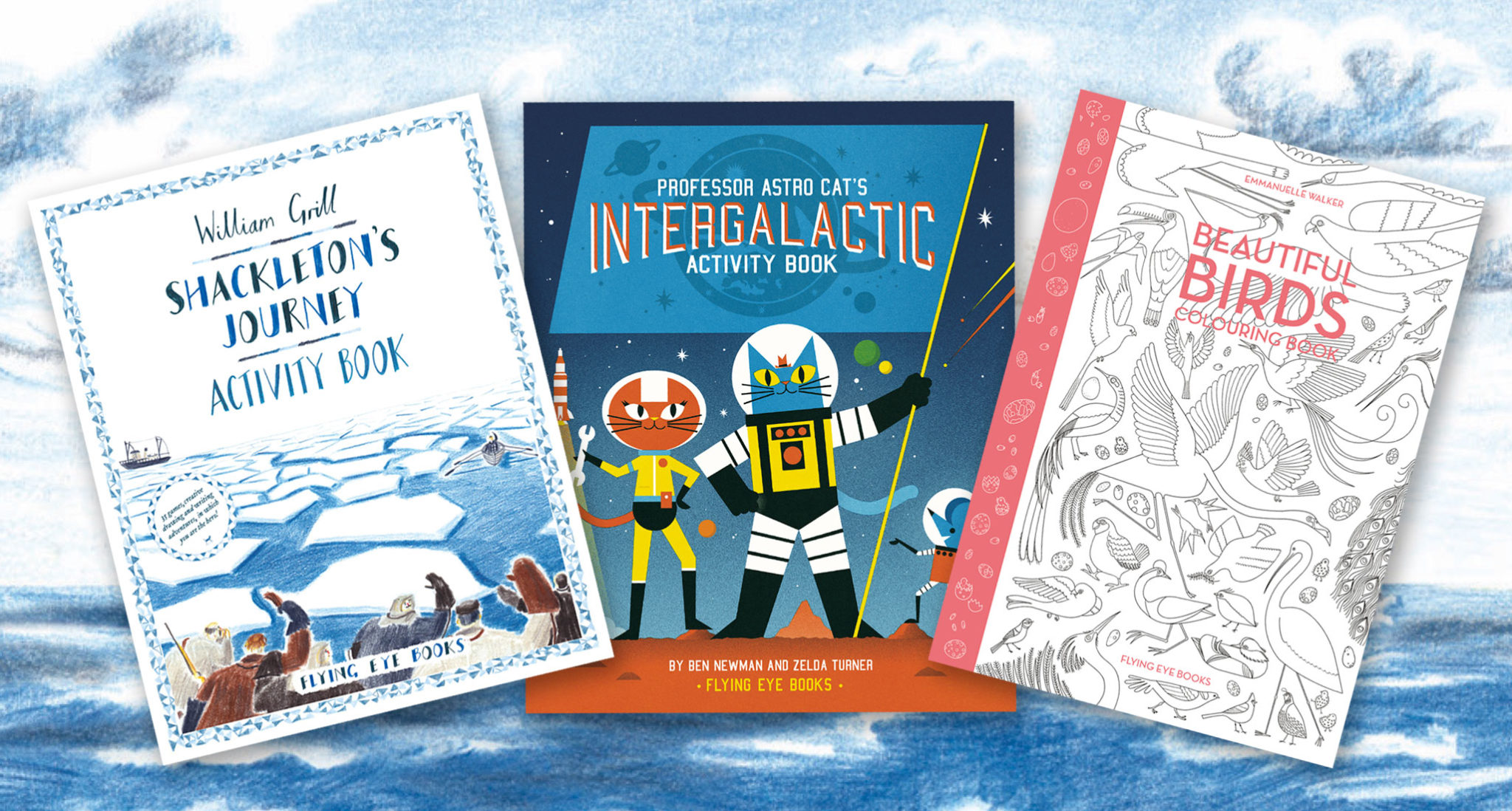 Write some secret messages via Morse Code, put together the ideal team of explorers for your expedition to the South Pole, and discover some new and beautiful exotic birds, all from our new set of free worksheets!
Perfect for either hours of fun, a bit of distraction or the focus of a homeschool lesson, we've collected together some amazing activities from our books for your little learners. However of course all of our activity and colouring in sheets are suitable for all ages, getting stuck in is highly encouraged ✨
Shackleton's Journey Activity Book
by William Grill
Take a journey across the Antarctic with the infamous explorer Ernest Shackleton, with these activity sheets from William Grill – all based on the award-winning book Shackleton's Journey. Design your own epic adventure and recruit volunteers, whilst testing your knowledge of the South Pole as you vanquish sea monsters!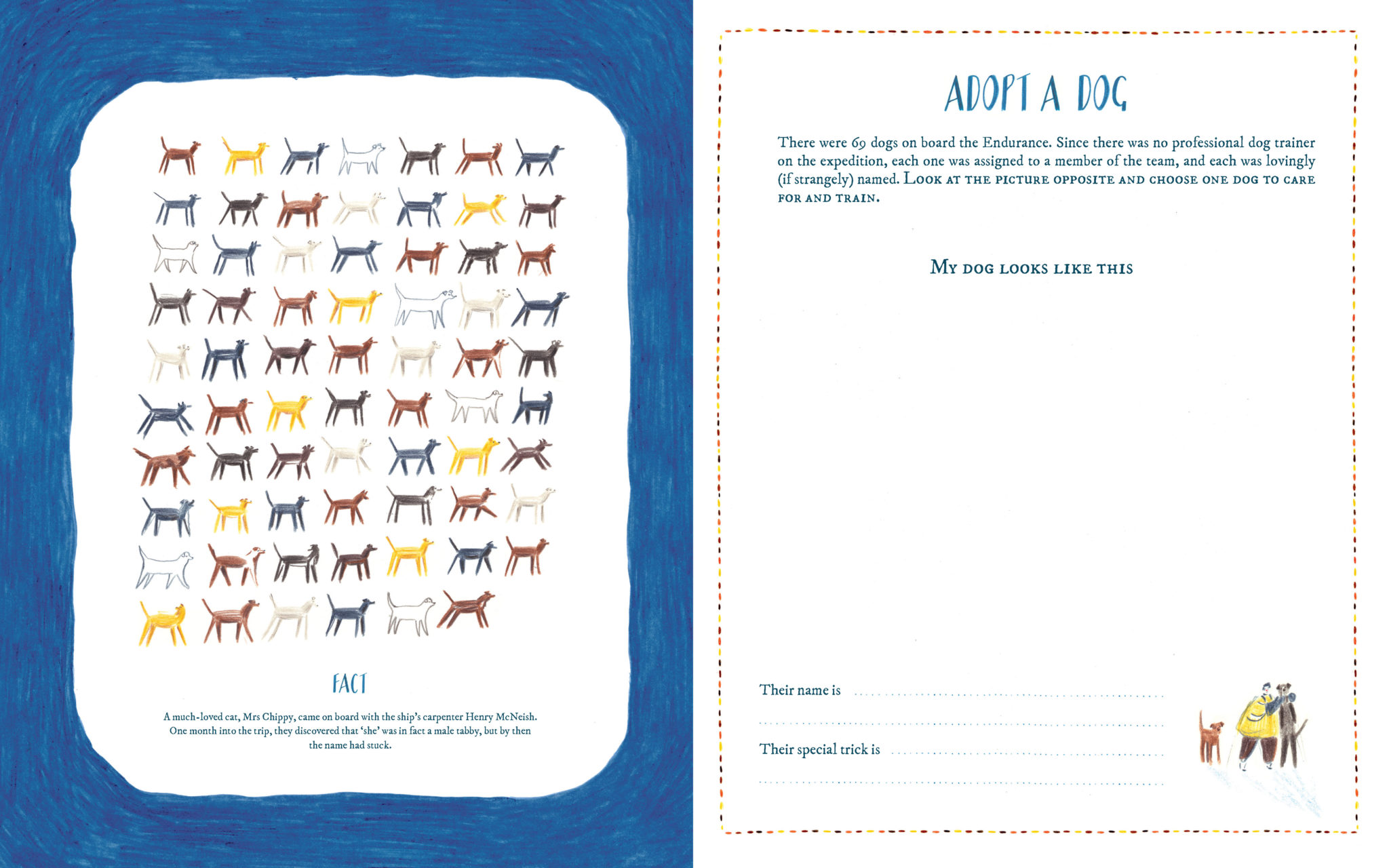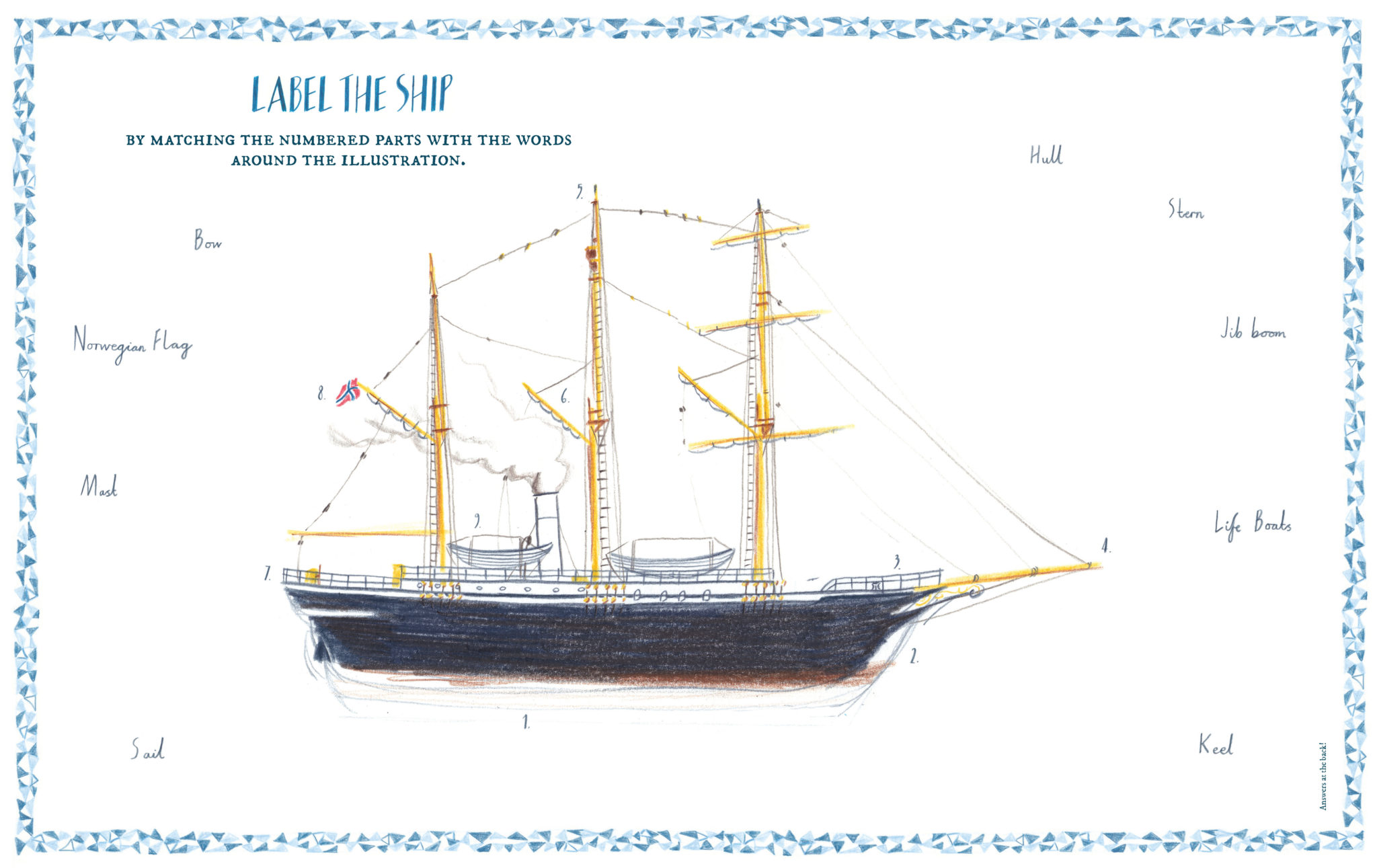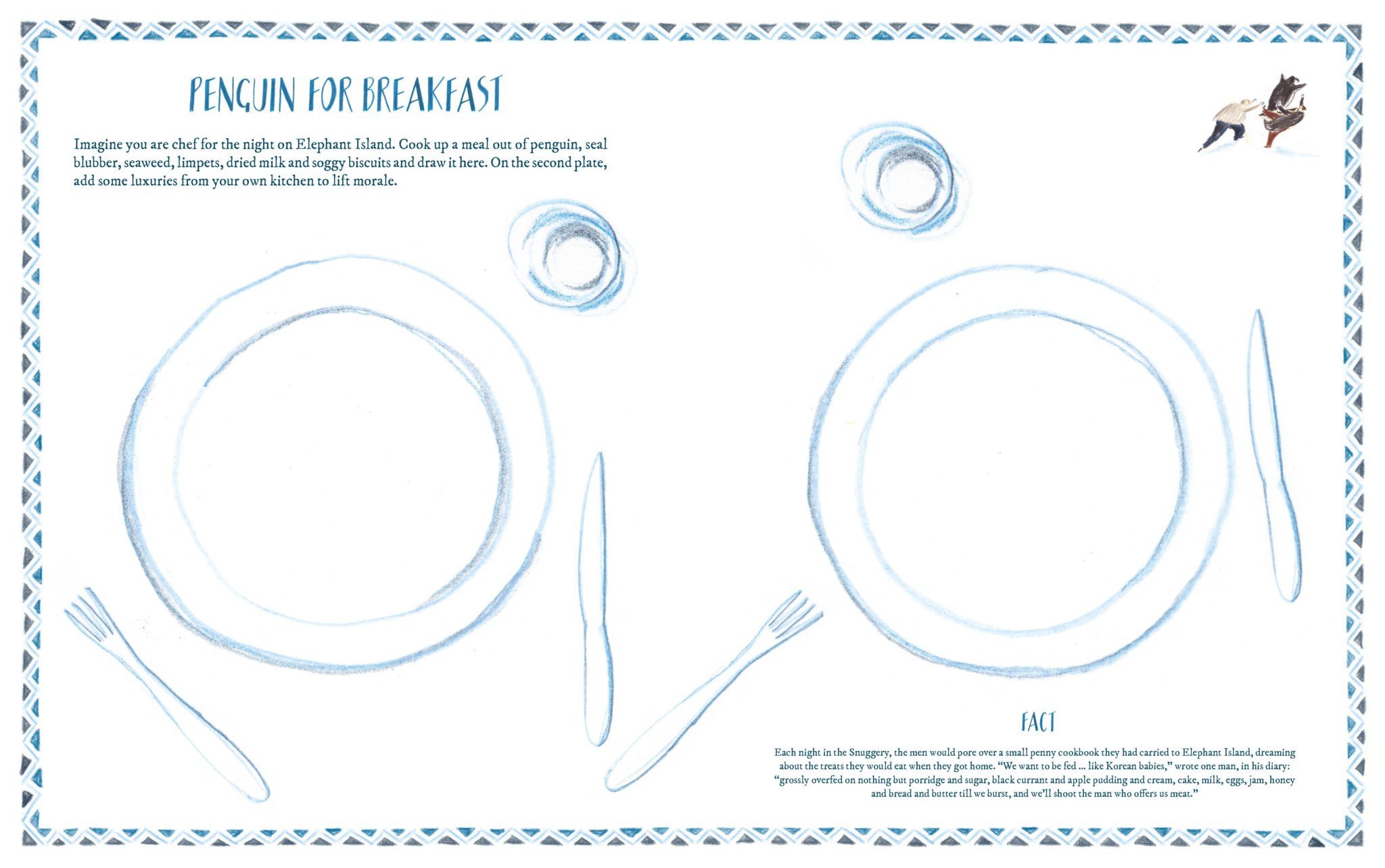 These worksheets come direct from the pages of Shackleton's Journey Activity Book, a companion title to Shackleton's Journey.
Download the above activity sheets here.
Professor Astro Cat's Intergalactic Activity Book
by Ben Newman & Zelda Turner
Looking at the stars, do you dream of new worlds beyond our own? Would you like to explore distant planets, fly a rocket or try some chocolate quantum physics? Good news, Professor Astro Cat is here to help!
Packed with amazing experiments, thrilling facts and create-your-own adventures, this Intergalactic Activity Book offers a universe of excitement, and is bursting with ideas for a future at the frontiers of space!
Download the above activity sheets via the link here.
Beautiful Birds Colouring In Sheets
by Emmanuelle Walker & Jean Roussen
Lose yourself in a riot of colouring in as you bring these exotic birds to life! Immerse yourself with Emmanuelle Walker's wonderfully detailed bird illustrations. From Warblers to Blue-tits and Kakapos to Owls, colour in an alphabet of birds in their feathery fancies – perfect for all ages.
These colouring in sheets are an ideal quiet activity for a calm evening or afternoon. And if you enjoy these you can always grab a copy of either the full colouring book, or the original beautiful book its based on, from our site.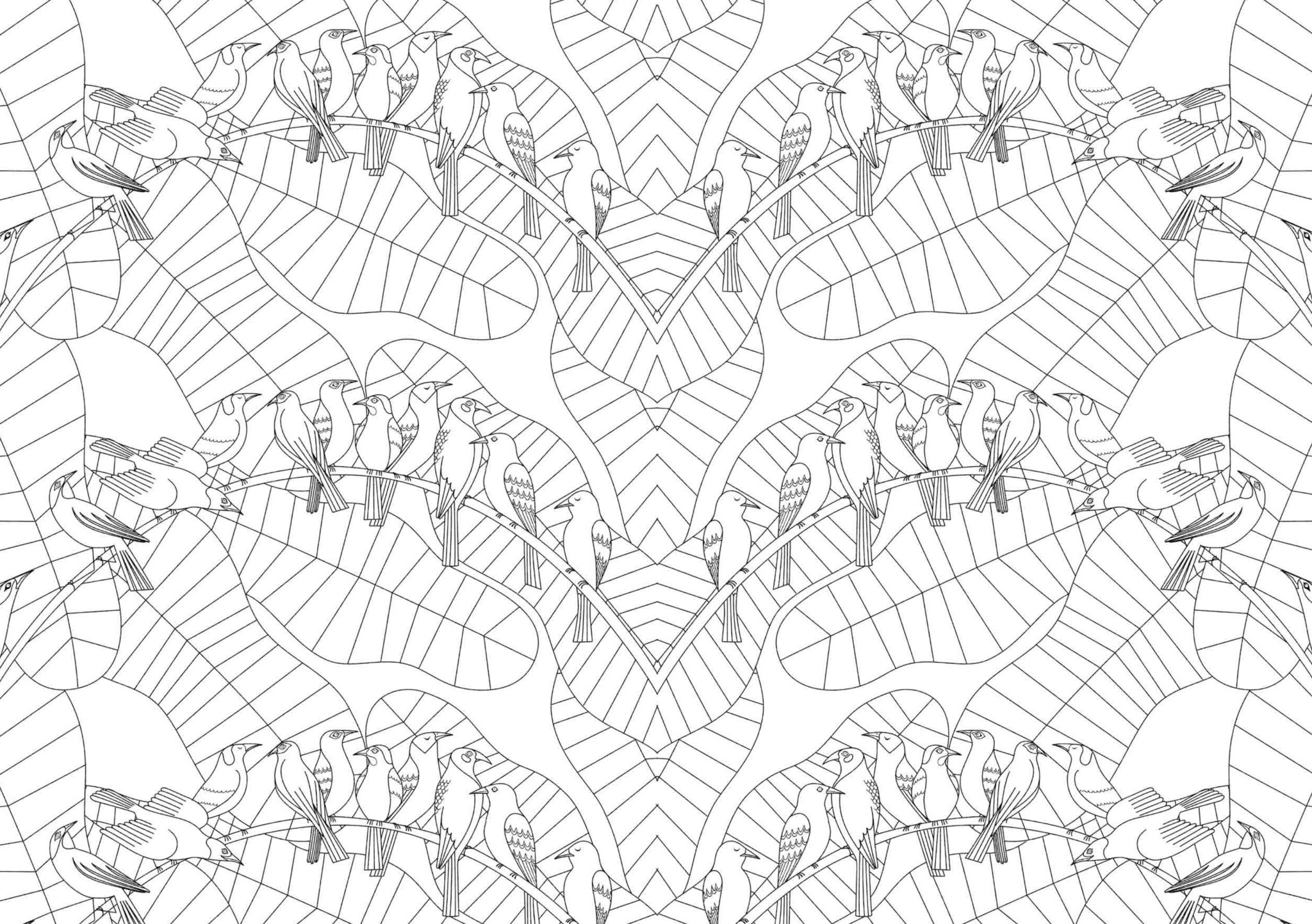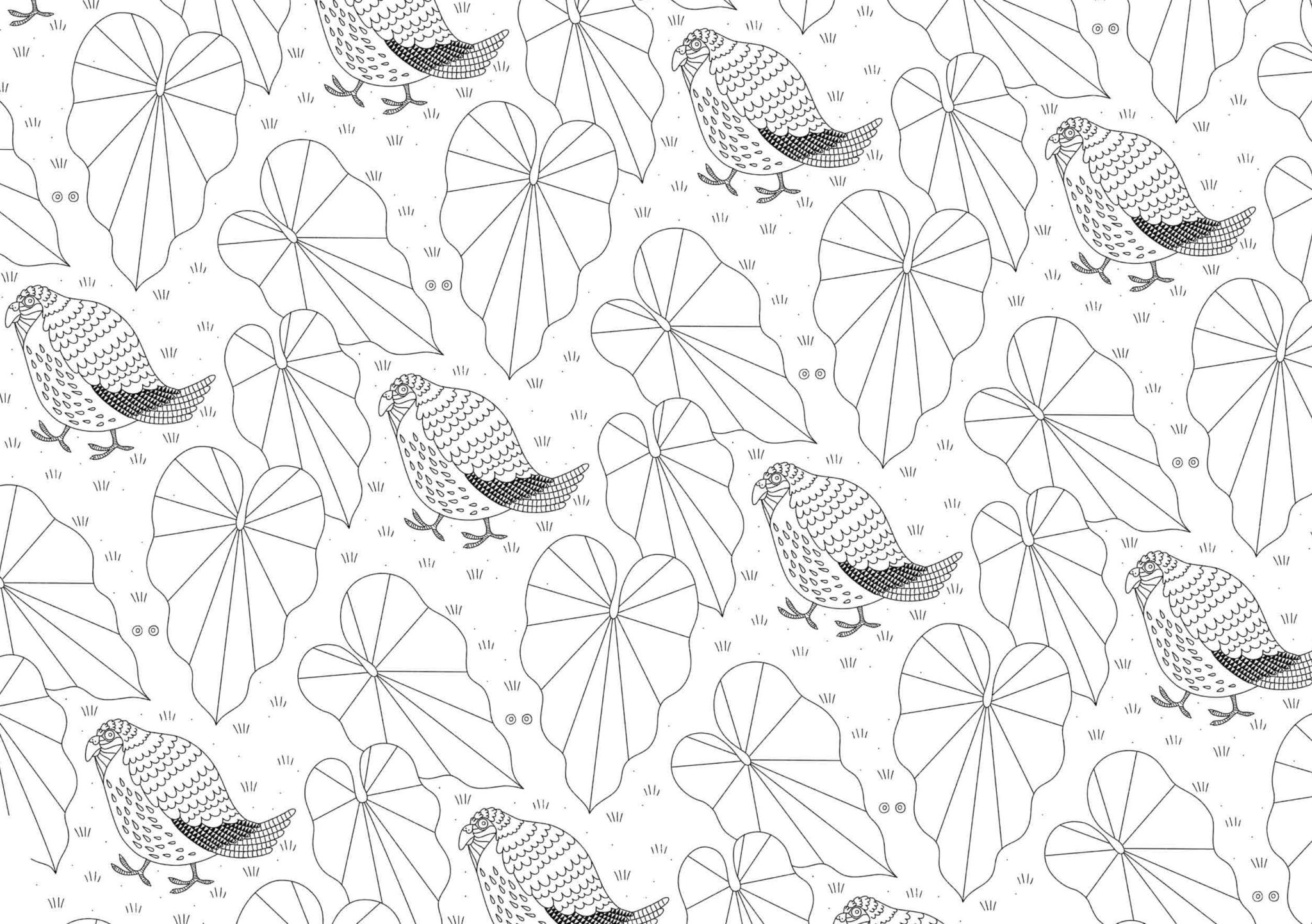 Download your own Beautiful Birds Colouring In sheets here.