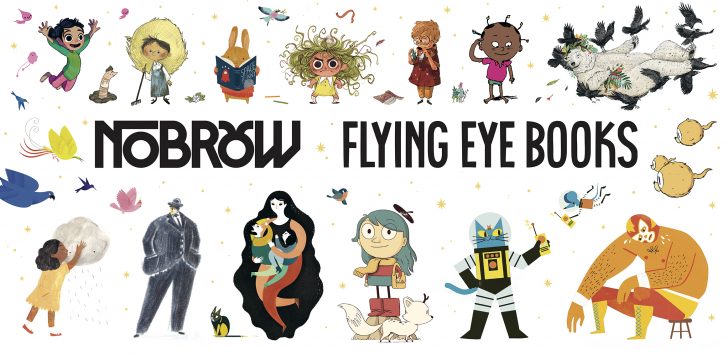 Memphis and Denver, Nobrow is coming for you!
We'll be at the American Booksellers Association's Winter Institute (running January 22 to 25) in Memphis, Tennessee. Say hello to US Sales and Marketing Associate Director, Hannah Moushabeck on Meet the Presses Day: January 25, 9:15am to 12pm; 1:30pm to 7pm. Booksellers will have the opportunity to meet with Hannah for an informal conversation, and pick up an advance copy of Professor Astro Cat's Human Body Odyssey (forthcoming in March).
Then, running from February 9 to 12, Nobrow will be in Denver, Colorado for the American Library Association's Midwinter Meeting. Come say hello to us at Booth #1111 in the Exhibit Hall at the Colorado Convention Center! Pick up a poster, buttons, and enter our raffle for a chance to win our full Hilda series and a Hilda doll.
We hope to catch you at one of these events. You won't want to miss this chance at an early sneak peek of our Spring 2018 list of children's books and graphic novels!