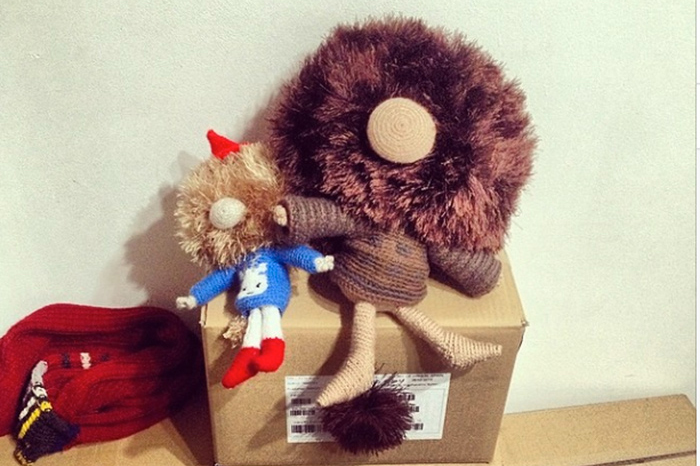 We said that 2014 was set to be a superb year, and so far it has done nothing but exceed expectations. The last few months have seen us flying all over the world, bustling about the UK and buzzing through London to take part in some fantastic events with some of our favourite authors.  It's been a whirlwind journey and we've been lucky enough to see and experience some truly special moments; kids dressed up as Hilda  for Luke Pearson's book launch at Gosh, a congregation of designers and illustrators from across the world giving talks at Dublin's expertly curated Offset festival (talks by all our authors and co-founder Sam Arthur soon to go online, make sure you check it out), we've had an exhibition of original artwork by Thibaud Herem at RIBA, launched Big Mother 4 by Raymond Lemstra and Nobrow 9 Magazine at Facing Pages in the Netherlands, and, most importantly, published some beautiful new titles!
Phew!
But wait, isn't there more to come?
Of course! This weekend, Luke Pearson, Andrew Rae and Kellie Strom along with Nobrow's co-founder, Sam Arthur, are setting up an exemplary exhibition showcasing works by the three artists and a large scale fresco of all we've published. The Cube London gallery in East London has just launched a Neurocomic exhibition which includes workshops and talks over the next 5 months (a Mad Scientist's Tea Party, Mapping the Brain with Philip Loring and more…). Plus Alex Spiro and Nobrow US are preparing for TCAF where they will be launching Forming II with Jesse Moynihan. As for the rest of the year, check back for updates and round-ups!
Nobrow preparation for Fumetto 2014