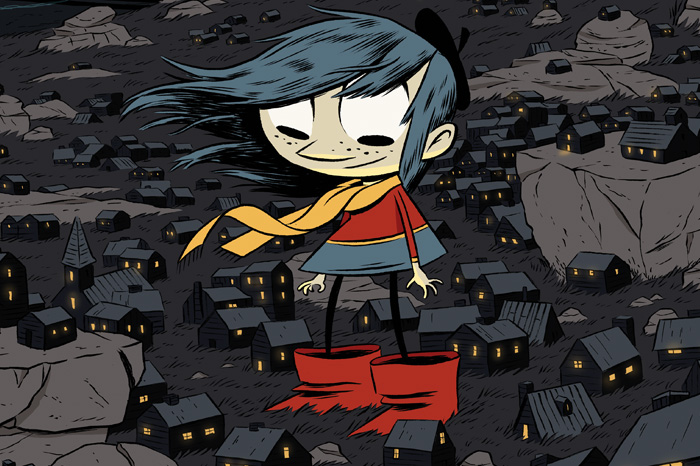 Massive congratulations for Luke Pearson and Jon McNaught who have both been nominated for Will Eisner Awards. The Eisners are one of the highest accolades in the comics industry and we're thrilled that Luke and Jon's amazing talents are being recognised.
Luke was, in fact, nominated for two awards: Best Kids' Comic for Hilda and the Midnight Giant; and Best Writer/Artist alongside luminaries Chris Ware, Charles Burns and the Hernandez Brothers.
Elmview, the first story in Jon McNaught's Dockwood, has been nominated for Best Short Story.
Nobrow 7 was also nominated, for Best Anthology.
We can't wait until the awards are announced at Comic-Con in July!