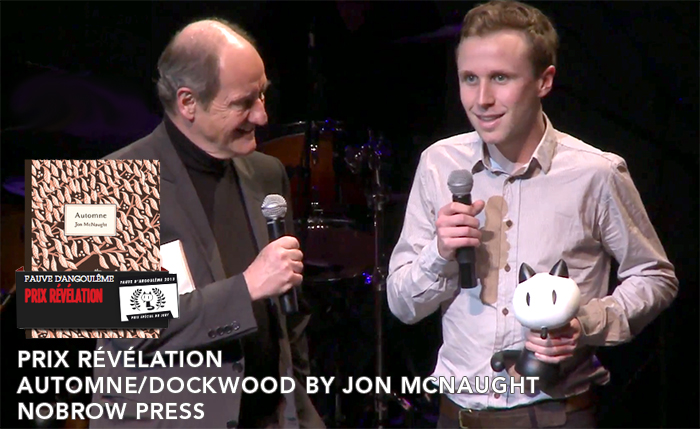 Jon McNaught has returned from the Angoulême International Comics Festival clutching the Prix Révélation, The Best Newcomer Award, and bearing good news for the entire British Comics industry.
Jon's first full-length book for Nobrow, Automne, entitled Dockwood in English, beat off stiff competition from across the world of comics to make Jon the very first Brit to claim the Best Newcomer prize in the festival's history.
Previous winners at Angoulême include Daniel Clowes, Jacques Tardi, Art Spiegelman, Moebius and Will Eisner, so Jon will be keeping excellent company!
Also joining the ranks of festival winners is another Brit, Glyn Dillon, whose excellent Nao of Brown, won the Prix Spécial du Jury, an award for books that do not fall into any specific category.
We are absolutely chuffed at the news and fantastically proud of Jon and Glyn.
Here's hoping that this signals the start of an amazing year for British comics!