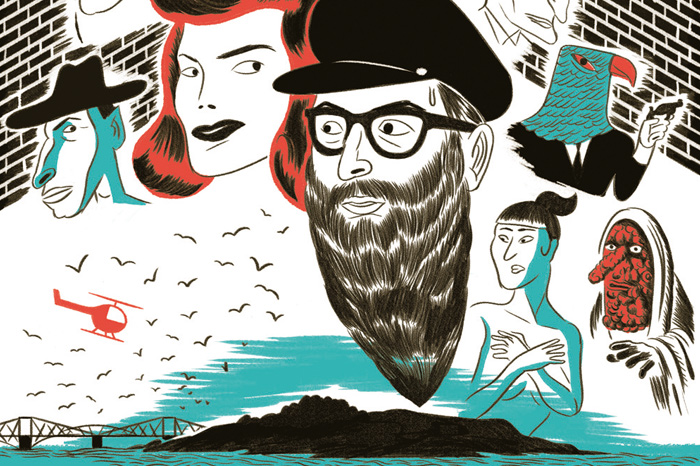 Cramond Island is the first instalment in the Jean Baptiste Baigorri narrative, created by Basque comic book virtuoso Irkus M Zeberio. At 19 x 27 cm it is also one of our largest short-run comics to date. The tale follows Jean Baptiste Baigorri an embattled poet/freedom fighter/ existential superhero as he struggles with his rapidly disintegrateing relationships, increasingly absurd surroundings, and the missions set for him by a mysterious secret society…
Jean Baptiste has been living in a cottage with his girlfirend in Edinburgh for a while. Lately they haven't been getting along very well. Jean Baptiste works in a kitchen run by the oppressive minions of the restaurant's owner: the Fat One. It's hell on earth, literally, the kitchen is built at the mouth of one of the seven gates to hell. He works twelve hour days and the company's unrelenting cost-cutting strategies force their employees to sink to ever lower levels of depravity for the sake of company profits. JBB is tired. Still, as all great poets, he utilises his suffering to advantage, creating particularly spirited (but awful) poetry from his myraid experiences. JBB longs for a change of scene and is ripe for manipulation.
Out from Nobrow Press next monday 27th Feb!