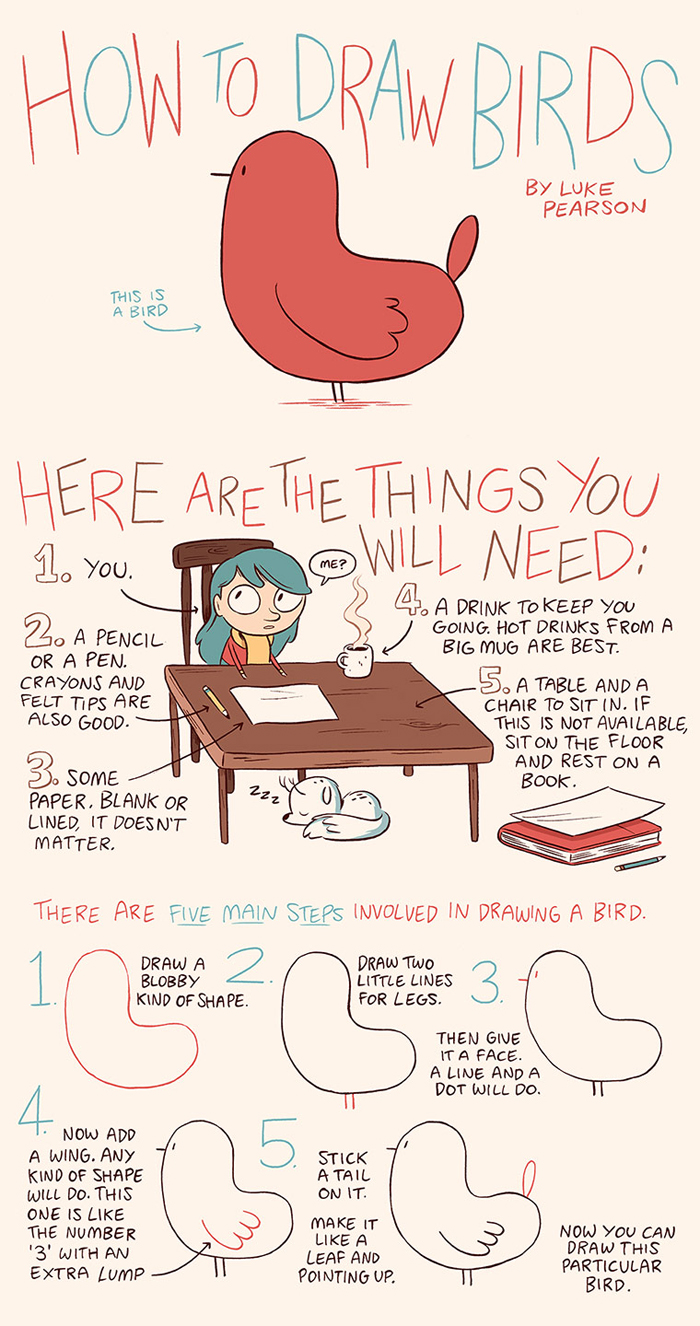 Luke Pearson's insider guide to drawing birds is up on the Guardian website.
They're on the hunt to find the best bird artist in Britain. So to encourage the amazing young artistic talents of the country, and out of solidarity with Hilda and her adventures with the birds of Trolberg in Hilda and the Bird Parade; we're also running a birdy comp.
Send us your very best Luke Pearsonesque bird pictures and if they're really good, we'll feature them on this very blog. Our absolute tip-top favourite will win a marvellous Hilda Toy.
So if you've always wanted to have a go at drawing birds, now's your chance to spread your wings and fly!
Please send us your pictures as jpegs to [email protected] or post them to:
Nobrow
62 Great Eastern Street
EC2A 3QR
London
(Unfortunately we won't be able to return any drawings that come by post. We're really sorry but Bird Mail only goes one way!)
Don't get in a flap – we'll accept entries up until the 21st of December and we'll announce the winner in January.
The competition is open to absolutely everyone but I happen to know the judges lean heavily towards younger artists (as in under 12!)