If you're a fan of comic art and based in New York, come along and see us (in person!) at MoCCA Arts Festival 2022!
Swing by Metropolitan Pavilion: 125 W 18th St, New York, NY 10011, New York, NY on April 2nd and 3rd to chat with Nobrow at Manhattan's largest comics and cartoon festival.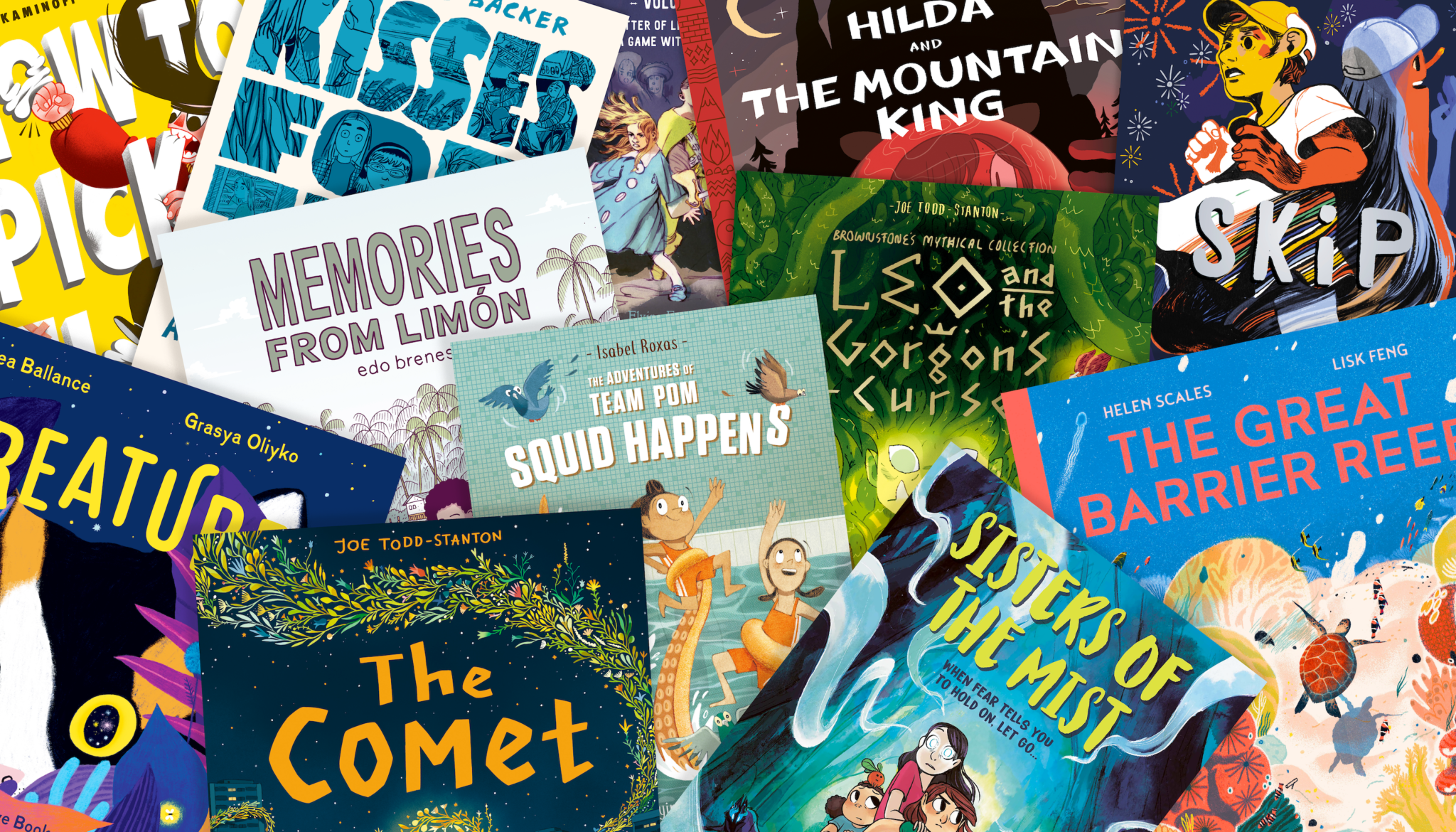 You can find us at stalls C201 & C202 throughout the weekend, where we'll be sharing all about our new titles for Spring 2022 – like Curse of the Chosen, Kisses For Jet, and The Comet!
Special Guests
Isabel Roxas: 12-1pm, Saturday and Sunday
Author and illustrator of The Adventures of Team Pom: Squid Happens will be found at our stand for an hour on both days of the festival (and you can find her at her own table, B158, for the rest of the time!). Attendees will get an exclusive glimpse at Team Pom's next big adventure – don't miss out!
Lisk Feng: 11am- 6pm Sunday
Lisk is the award-winning illustrator of children's non-fiction title Everest! She will be joining us throughout Sunday, where we will debut the next title in the series about the fascinating underwater eco-system, The Great Barrier Reef in the US.
Tickets are still available to buy from the MoCCA website now: