What a year it's been… from Darwin to DeadEndia and from SKIP to Stig & Tilde, we've published some absolute gems during 2019. And whilst of course we can't pick favourites, we have put together the following gift guide to help you choose that perfect comic.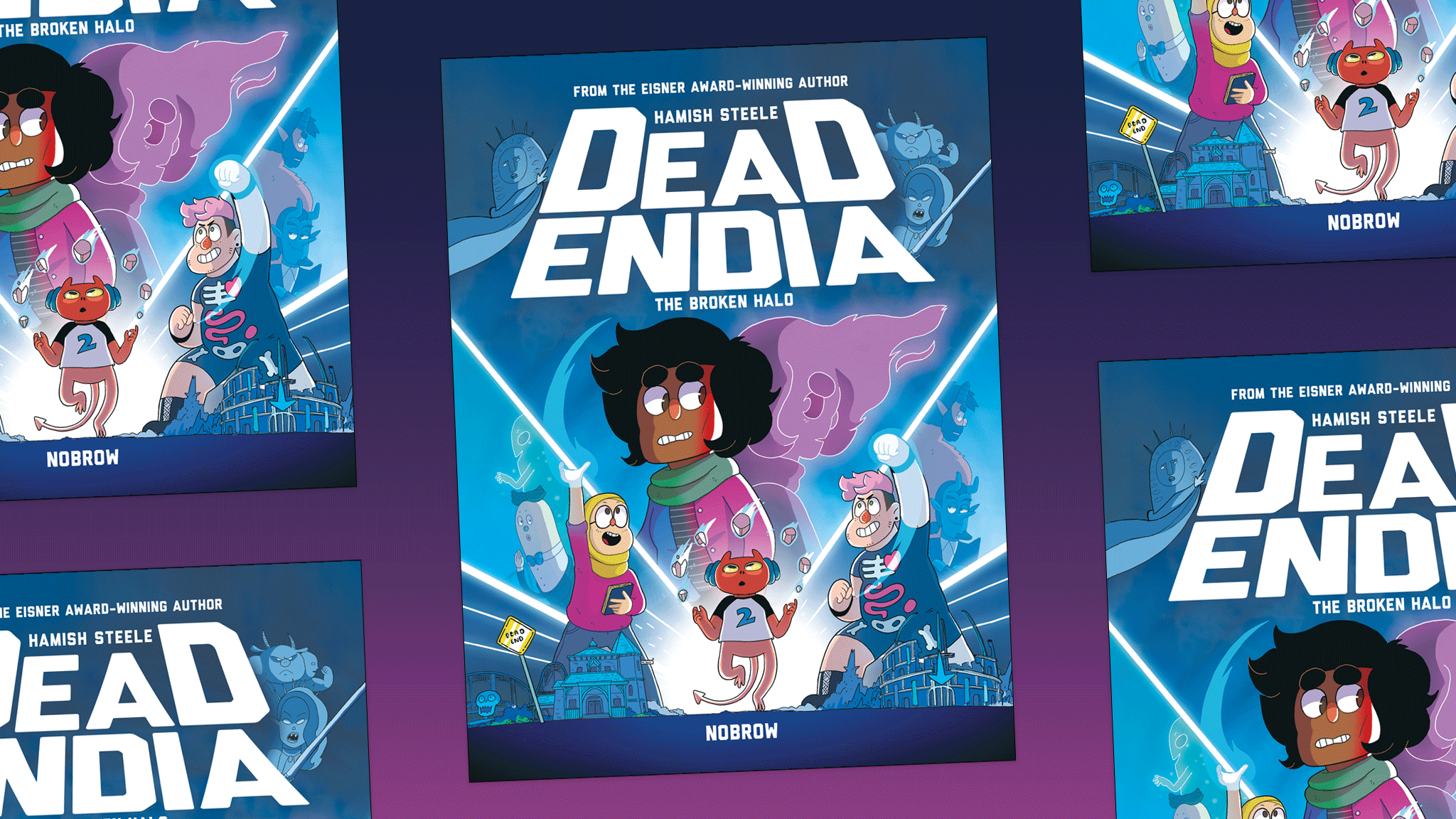 DeadEndia: The Broken Halo
Hamish Steele
If you've not read any DeadEndia before – well, you're in for a treat. Written by Eisner award winner Hamish Steele, this series is exciting, emotional and peppered with laugh-out-loud jokes.
Set in the Pollywood theme park, we follow the staff who look after the haunted house attraction at the park's centre. But the house is also a portal to hell, with the elevator able to reach the thirteen planes, home to demons, spirits and other supernatural denizens. Cue a series of adventures filled with brilliant characters, awesome set pieces and a fantastic 'series-wide' arc. These books are part Clerks, part Buffy the Vampire Slayer, part love story, part horror and all entirely their own thing. Buy the first book, The Watcher's Test, fall in love, buy book two. You'll be glad you did.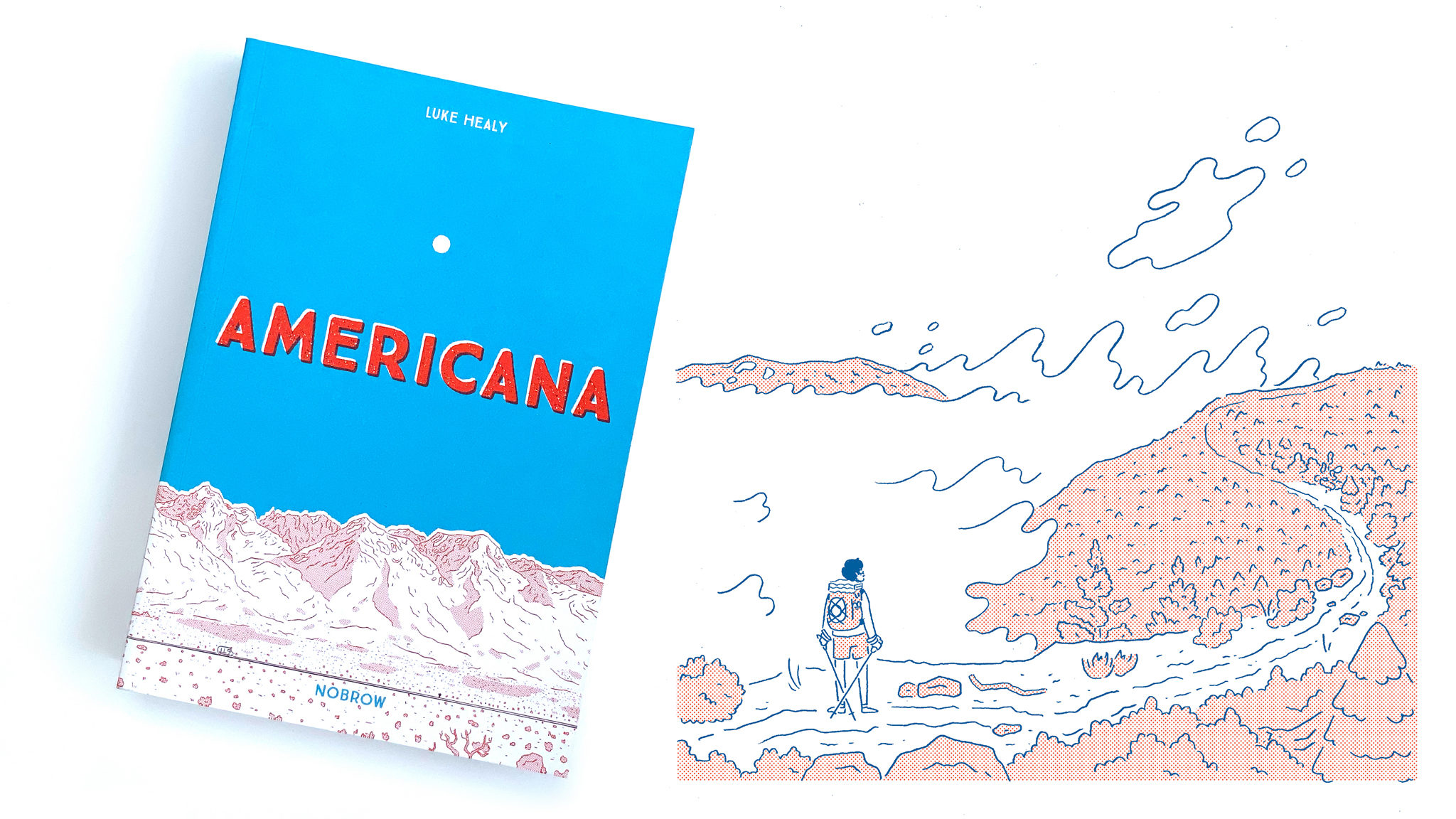 Americana (And The Act of Getting Over It.)
Luke Healy
A travel journey with a difference. Luke Healy is unhealthy, unprepared, and undaunted when he undertakes the challenge of travelling the Pacific Crest Trail, the gruelling 2660 mile hike from the border of Mexico through the USA, up to the border of Canada. A mix of long text and short snappy comic strips, we follow Luke every step of the way, through deserts and snow, facing forest fires and mountain lion encounters and a single hard decision. Luke examines the landscape, the nation, himself, his art and everything in between as he travels up the West Coast meeting a host of bigger than life characters on the way.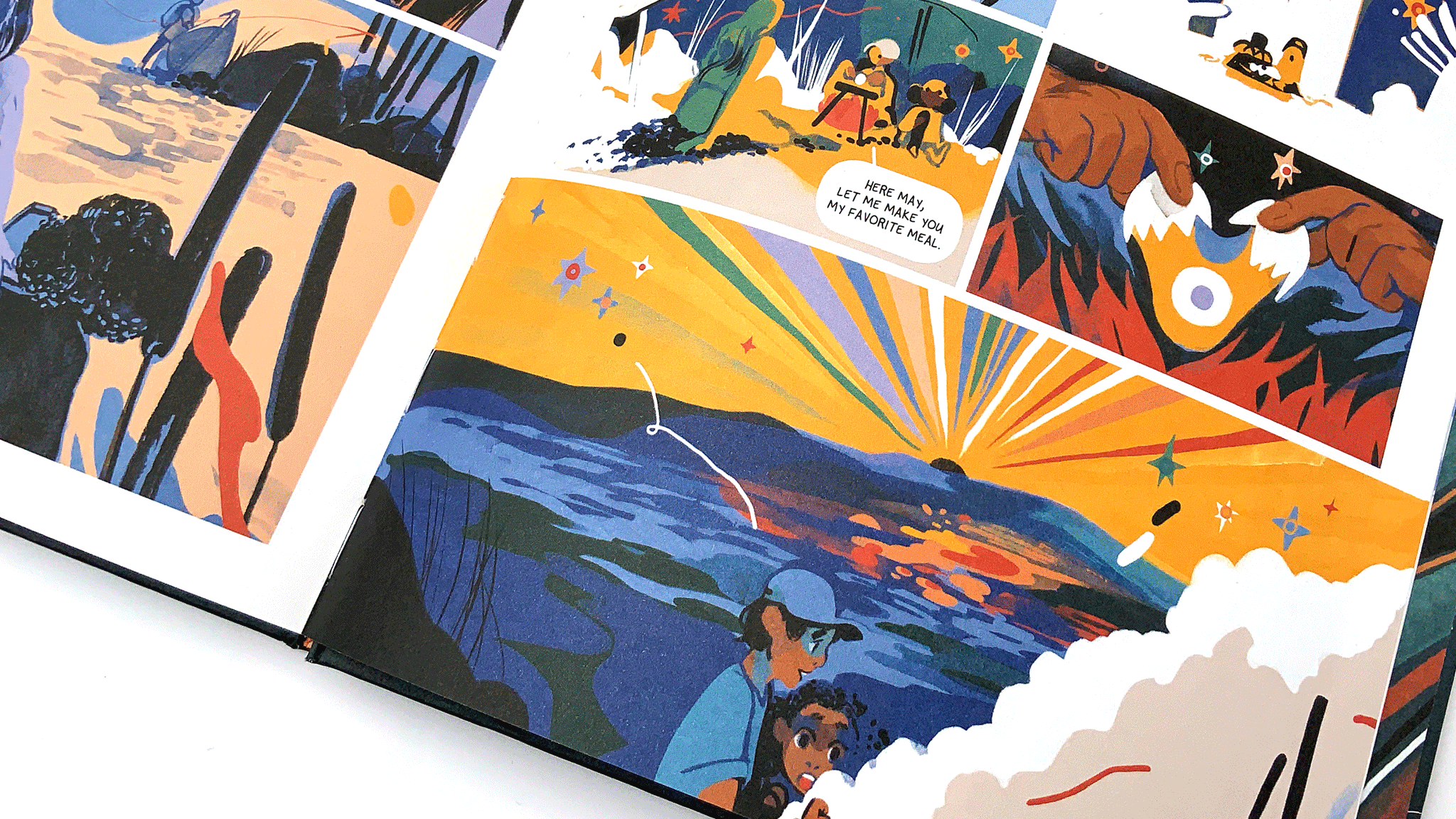 Do we describe this book as a visual journey or a visual feast? Because it really is both!
From the peaceful lake of the opening scene to the psychedelic sunset of the closing image, the story of Bloom and their alter-dimension counterpart Gloopy is a glorious stream of arresting artwork as artist Molly Mendoza whisks them through a dazzling array of different worlds. From weeping giants to alligator islands to 2D landscapes, Molly's imagination runs riot and takes the reader with her while the central relationship between Bloom and Gloopy grows in a great coming-of-age tale.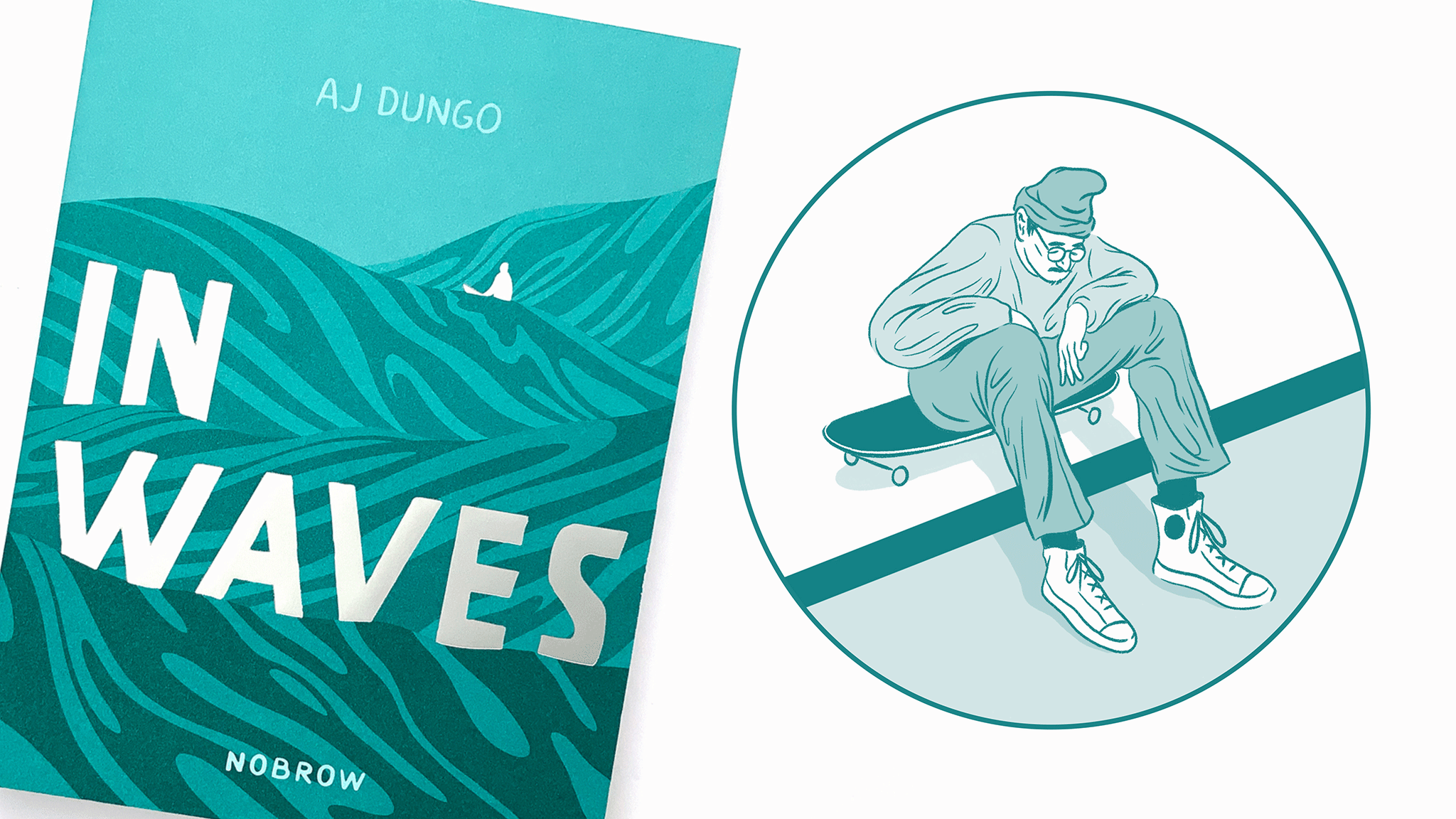 A warning before reading. There will be tears.
This visually arresting graphic novel following the author as he and his partner navigate her battle with cancer is both heartbreaking and life-affirming in equal measure. A raw, honest look at the grieving process, it sugarcoats nothing as the author uses surfing as both a temporary reprieve and a way of reminiscing about the life he once shared and the life he now has. The artwork is sparse, stunning and boldly effective and complements the story beautifully. In Waves is a literary and illustrative masterpiece of a book and whoever you give it to for Christmas will thank you.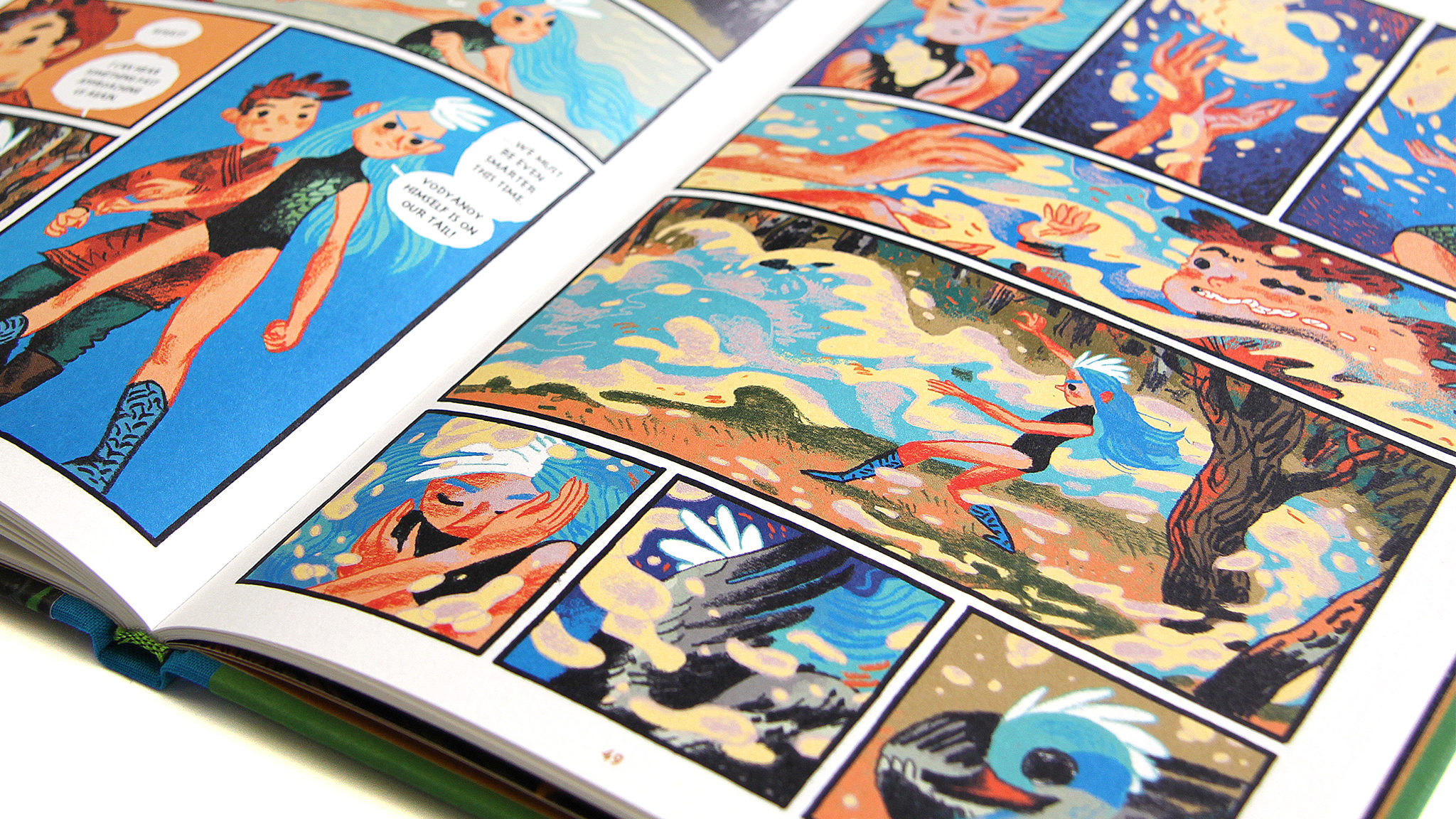 Tyna of the Lake
Alexander Utkin
Whether you know your Russian folktales or not, you need these books in your life. This gorgeous series reaches new heights as the Merchant's Son's adventure goes from bad to worse as he continues on his quest to gain his freedom. The art is bold, the twists are brutal, the journey is epic! If you thought European folklore was harsh, then Russian is about to teach you a lesson.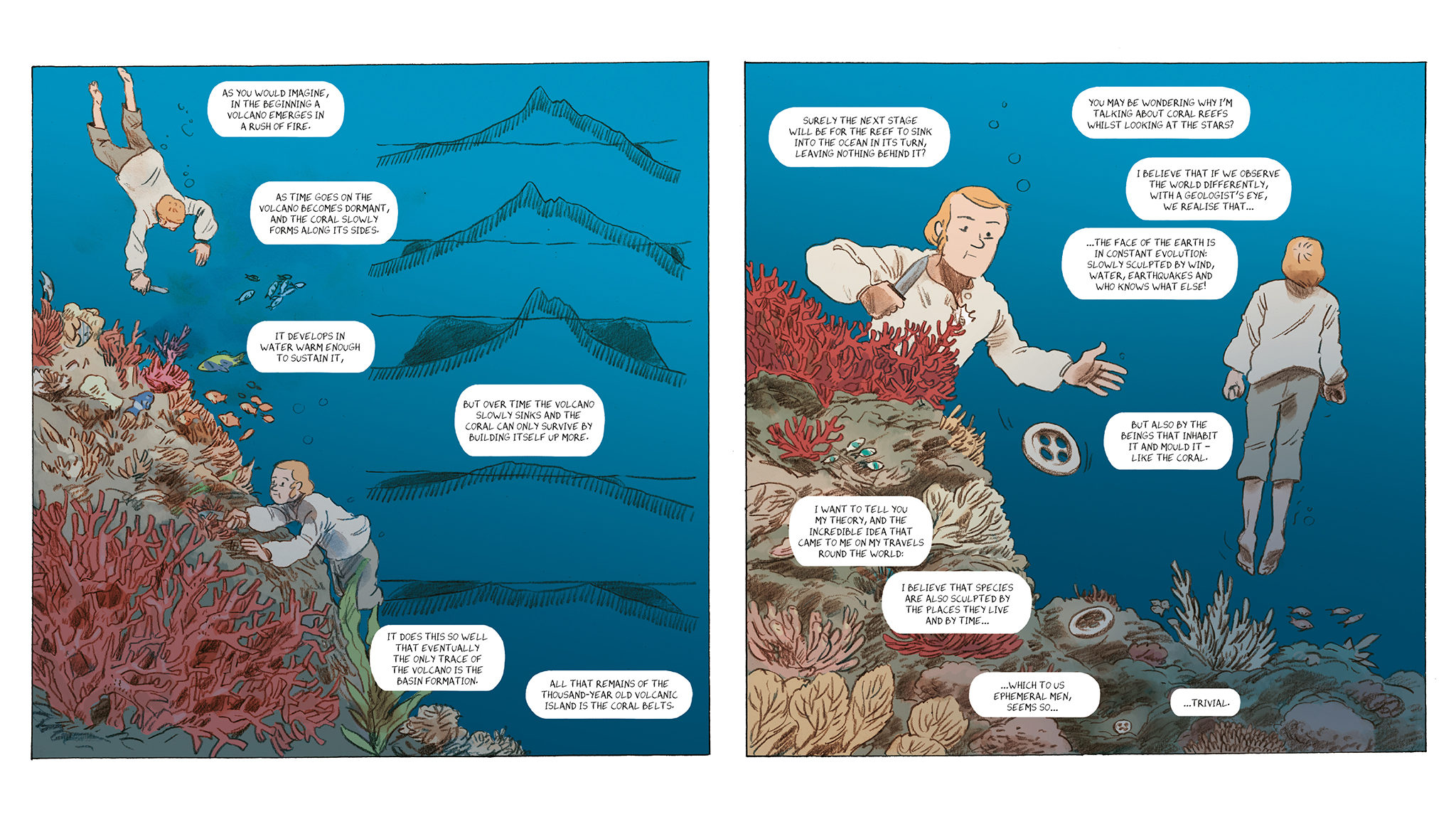 Darwin: An Exceptional Voyage
Fabien Grolleau & Jérémie Royer
If you read Fabien and Jeremie's last book, Audubon: On the Wings of the World, you'll already know the brilliance the pair bring to combining both intimate and historical detail. Brilliantly highlighting the huge achievements their subjects have made in our understanding of the natural world, while focussing on only smaller parts of their lives, these books are the perfect balance between the mundane and the divine of these incredible men. Shifting their sights to Charles Darwin, they focus their (and our) attention to the beginning of Charles' voyage, allowing us to see the very seeds of his revolutionary theory begin to germinate as he wonders at the majesty of nature that his voyage presents.
A love letter to science, to nature and to understanding, this is both a beautiful book to own and to see – you don't just read it, you inhale it.