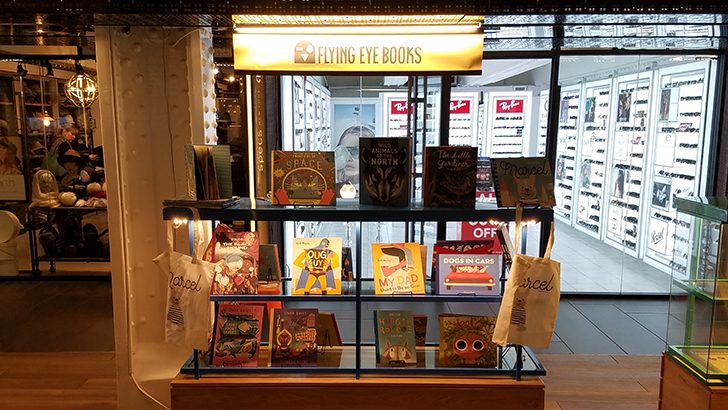 Hey New York, we've got some exciting news for you! Nobrow and Flying Eye Books have opened up our very own limited engagement pop up shop… in the heart of New York's subway system! That's right, from now until November 21st, you can find us in the TurnStyle concourse beneath Columbus Circle, Monday thru Friday.
Come check us out! You can take the A, B, C, D, or 1 train to Columbus Circle and find us on the TurnStyle concourse, or if you're coming from above ground, just take the stairs down from 57/58th street & 8th ave.
We've set up a lovely little kiosk, stocked up with some of our favorite titles from Nobrow and Flying Eye Books, and we're ready to sell them to straphangers, pedestrians, New Yorkers, and tourists alike!