Shopping for gifts is hard, and the clock is winding down to the holidays, so the staff at Nobrow put together a list of books for those hard-to-buy-for people in your life. Even your science-obsessed niece and posh sister-in-law will be over the moon with these unique, thoughtful books (and you'll have a cool gift on time).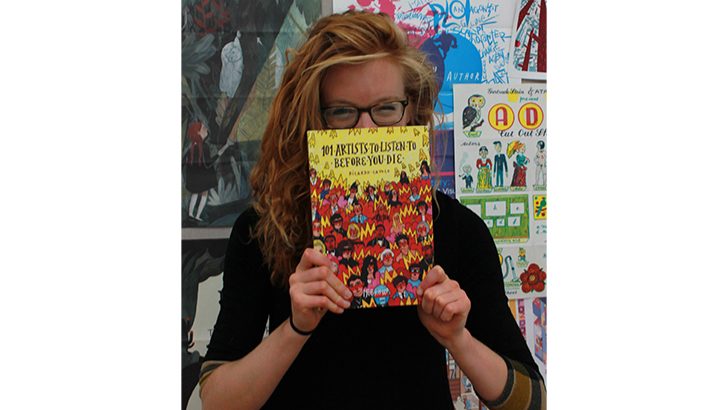 1. For the dad who used to be in a punk band
(and wants to relive the good ol' days instead of getting another tattoo).
101 Artists to Listen to Before You Die is author Ricardo Cavolo's love letter to music—from Charlie Patton and Elvis Presley to Wu-Tang Clan, Jay Z, Amy Winehouse, and Skrillex (and Johnny Cash twice) this has something for every music lover, with each entry accompanied by Cavolo's playful, brilliant illustrations.
—Zoey, US Marketing Assistant
2. For curious children and hidden heroes.
Join young Arthur Brownstone on an epic quest back in time to the land of the Vikings as he meets powerful gods, collects magical objects and conquers mythical beasts (and his own fears) to save his town from being frozen in time. Ideal for fans of Thor Ragnorak looking for further exciting adventures through Norse mythology, Arthur and the Golden Rope is a beautifully illustrated, gold-foiled picture book/graphic novel hybrid that will be a sure fire hit with even the most reluctant readers (and heroes) in your life.
—Zoë, UK Marketing Co-ordinator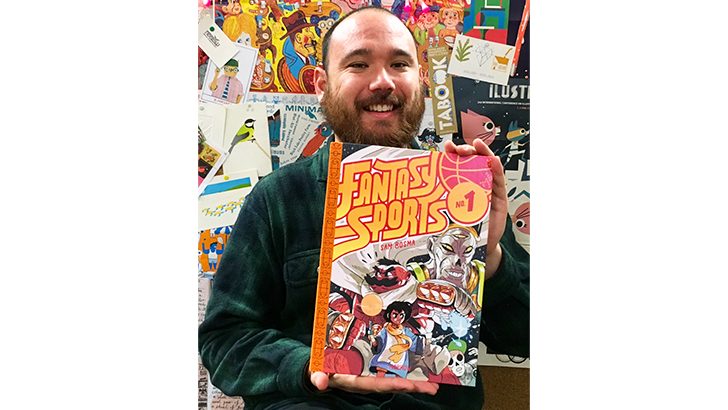 3. For the gamer who loves Zelda and NBA Jam in equal measure.
Fantasy Sports No. 1 is an action-packed adventure story that follows Wiz, a trainee mage and her begrudging mentor, Mug through the tunnels and tombs of an ancient temple to recover some ancient treasure. Can they put their differences aside and combine their skills and strength against a demonic big boss in a duel of… basketball? BOOMSHAKALAKA! Probably.
—James, Creative Director at Minilab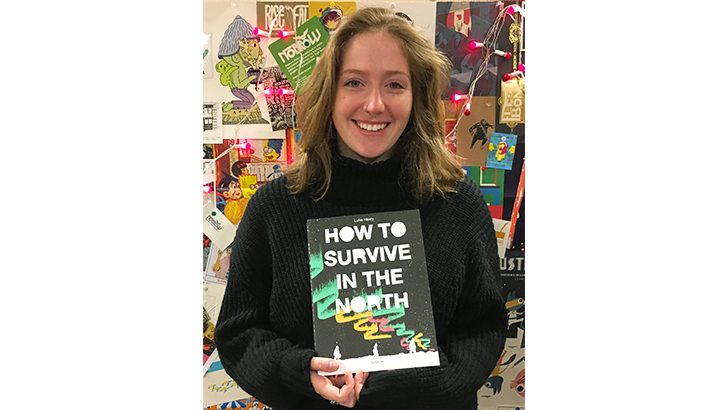 4. For your thrill-seeking best friend who can't stay in one place long enough for a stable relationship.
In a brilliant, layered story, Luke Healy brings you into three narratives—each a struggle. In How to Survive in the North, the historical expeditions of Ada Blackjack and Robert Bartlett to the Arctic are framed by the fictional story of Sully, a professor who is wading through heartbreak and midlife crises. The adventuring friend in your life will love the bravery of Blackjack and Bartlett, and then be grounded by the real questions in Sully's life: how do we navigate the intangibles of love and belonging?
—Avalon, Editorial Assistant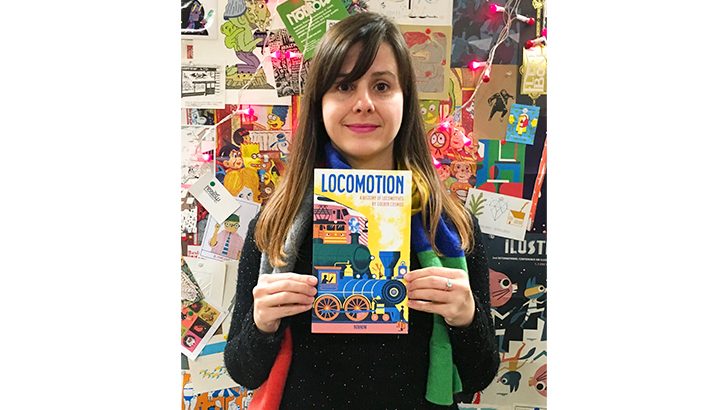 5. For your Instagram famous sister-in-law who just wants the 'perfect' office wall.
I consider the Leporello collection, including Locomotion, one of the gems that we have at Nobrow. I've been in love with these even before working here. The unusual format, turns into a big canvas for the artists to play with. And the final results are printed in spot colors, that highlights the artwork even more. It is a book, but definitely could work framed as well!
—Bia, Designer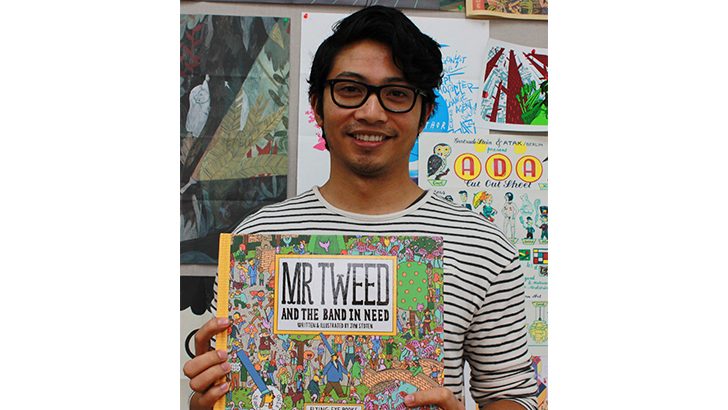 6. For the kid who's a little too good at finding where you hid the presents.
Mr. Tweed and the Band in Need is the second of Jim Stoten's wacky search-and-find adventures featuring that dapper dog, the titular Mr. Tweed! Kids will pore over the wildly detailed, far-out illustrations to help Mr. Tweed locate the missing members of his favorite band amidst the jumble of a lively day at the zoo. Bright colors and silly sight gags make for hours of fun, the perfect gift for kids who love discovering something new!
—Geoffrey, US Marketing Manager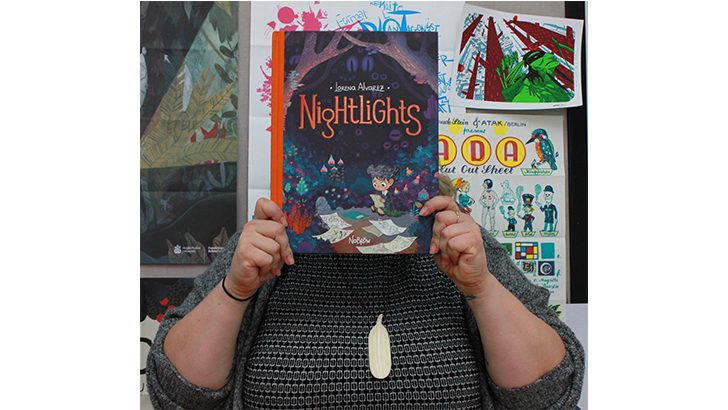 7. For the child who won't stop drawing on the walls.
Nightlights is a graphic novel for young readers (ages 8 to 12) about a young girl whose passion for drawing is always getting her into trouble. Filled with stunning illustrations and sprinkled with lessons about self-confidence, this book will make the perfect gift for the creative child in your life. Great for fans of Ghosts by Raina Telegmeier or the Hilda series by Luke Pearson.
—Hannah, US Sales & Marketing Director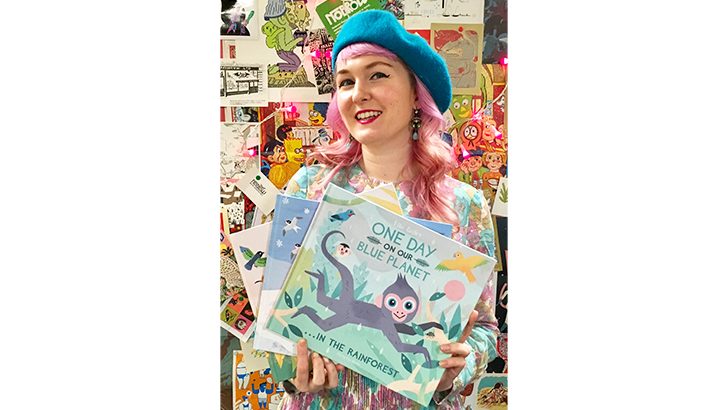 8. For the budding naturalist.
One Day on Our Blue Planet is a series by Ella Bailey that highlights the life of young animals around the world. I love this series because it strikes a rare balance between beauty and information. Readers will enjoy exploring the detailed spreads full of unique animals to discover on every page and will be inspired to learn more about all the different creatures that share this blue planet with us.
—Lilly, Designer
9. For your best buddy from college who needs to read a book instead of binge watching Bob's Burgers.
Pantheon: The True Story of the Egyptian Deities is a fantastic and hilarious retelling of the Egyptian myth about the god Horus who plots bloody revenge on his Uncle Set. Pantheon contains incest, decapitation, suspicious salad, fighting hippos, flying cows, a boat race, resurrections, lots of scorpions, a golden willy, AND laugh-out loud moments. Your college buddy might actually start reading again.
—Camille, Senior Designer
10. For little ones who have their feet on the ground and their heads in the stars.
Astro Cat and his crew set off on a journey around our solar system in Professor Astro Cat's Solar System and share with us simple but fascinating facts along the way, accompanied by exciting visuals, retro illustrations and beautiful design. What are asteroids? Why is Mars red? Well, this is the perfect book to answer all their how and why questions, and get all children excited about science!
—Marie, Foreign Rights Manager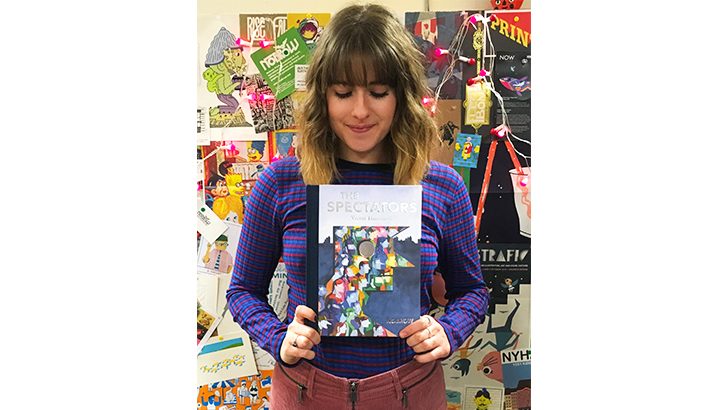 11. For your indie-film-nut, younger brother, who's minoring in philosophy.
The Spectators is a beautiful graphic novel from French artist Victor Hussenot, (ages 18+) about the lives of city dwellers—those who immerse themselves in a routine of bus stops and train platforms, whose lives revolve around observing the strangers they pass on the street. Hussenot explores how our behavior changes during the few minutes we spend sitting beside those we'll never see again. Filled with colorful, delicate illustrations of bustling crowds and precious, quiet moments, this is the perfect book for the people watchers and the city lovers, and anyone who has ever enjoyed the feeling of belonging to a crowd.
—Coryn, Sales Administrator
12. For your niece who loves to play with frogs and hates to be stuck inside.
Wild tells the story of a girl who grows up in the forest, and is discovered by other humans. When they take her home, they attempt to civilize her, but this girl cannot be tamed, "because you cannot tame something so happily wild." Celebrating everyone's wild inner child this beautiful picture book is perfect for children who can't get enough of the outdoors and always come home with leaves in their hair and dirt on their faces.
—Harriet, Senior Commissioning Editor
There you have it—Nobrow's gift picks. We hope you enjoy your time with food and family, and remember you can never go wrong with gifting a book for the holidays. For more great gift ideas, check out Nobrow's website!