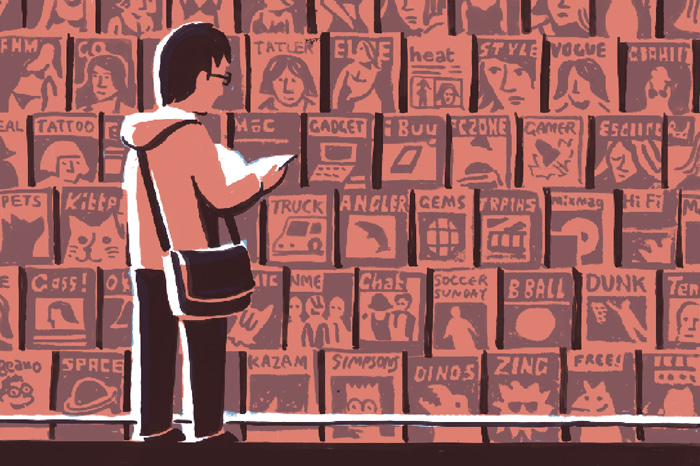 At the end of July this year I was lucky enough to be sent to America by Nobrow. I was invited by Chloe Eudaly at Reading Frenzy to have an exhibition in Portland, tying in with the Stumptown Comics Festival where I'd been invited as a guest. I was hugely excited to be in America for the first time, and after a particularly long winter in Bristol, sunny Portland seemed like a perfect place to be. It certainly didn't disappoint and I spent the first few days in a happy, jet-lagged daze, enjoying the warm sunshine and the spring trees of Portland.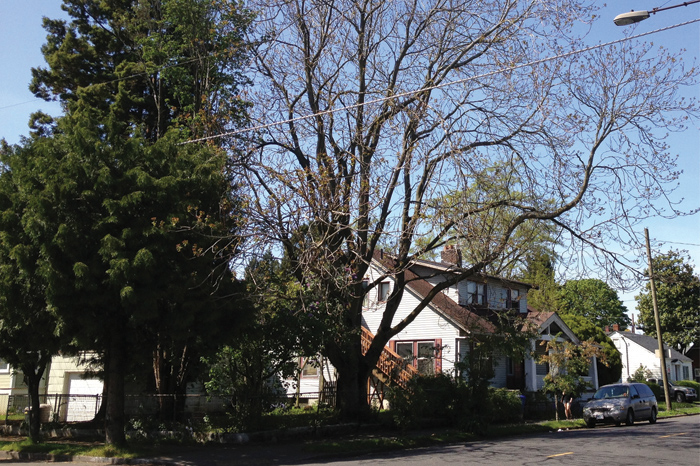 Chloe Eudaly is the founder of Reading Frenzy, which is an amazing book store and gallery, founded in 1994, and at the heart of the Portland comic & zine scene. She was a fantastic host! She showed me the sights and during the days leading up to the festival we busied ourselves framing the prints that I had brought over, at a really inspiring community studio space called the IPRC (Independent Publishing Resource Centre). She also showed me some highlights of her own personal collections of beautiful books and zines and took me on a tour of great local cafes and bars.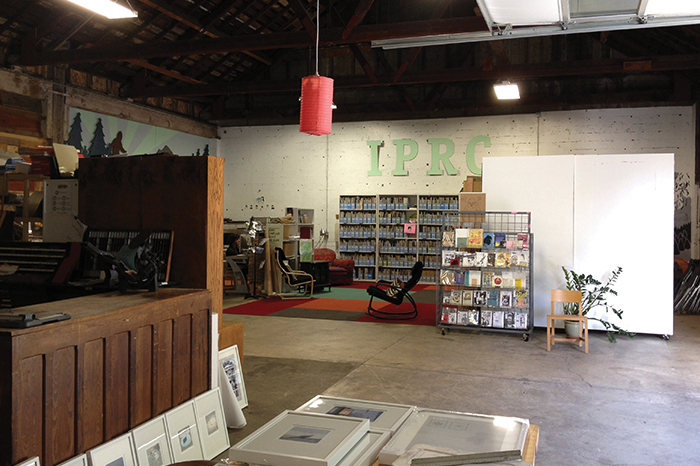 The next day I flew home to Bristol, with one day to unpack, do my laundry, and then pack again, before getting up early to catch my flight to Beirut… I had been invited to the Hay festival in Beirut to take part in a live discussion about comics with Belgian Cartoonist Conz, hosted by Michele Standjofski (a Lebanese cartoonist and teacher at the ALBA university in Beirut). I arrived in Beirut in the middle of the night, stepping out into the warm Lebanese climate and made my way to the hotel in the centre of the city. In the morning, I went down to breakfast and immediately recognised Conz (by his handlebar moustache). Conz is a great cartoonist and lovely guy (creator of the comic When I Still Ruled the World published by Oogachtend), and together we managed to navigate our way across bustling Beirut to attend Joe Sacco's inspiring talk at the AUB university. Later that day we were driven to the Zico House to give our presentation and meet Michele. It was a fun event and very well attended, many thanks to everyone who turned up, it was a lovely crowd of people, and thanks to Michele for such good questions. This was followed by a drinks event, where I met the fantastic Hay festival staff alongside some other very inspiring people. Conz and myself were both very star-struck to meet Joe Sacco (who was really nice), and I enjoyed meeting Owen Sheers, who has written some beautiful collections of poetry, he was very inspiring to talk with. In the morning I made my way to 'The Papercup Store' in the Mar Kikhael neighbourhood – a great little art and architecture bookshop, where I had a very pleasant morning drinking coffee and signing books with Rania Nawfall who owns the shop. (The Papercup Store (Photo courtesy of Papercup) That afternoon, after an amazing lunch at the British Council, I was treated to a tour of the city's coast by Diane Mazloum – an inspiring local novelist who kindly offered to show me around. The festival was wrapped up with a poetry slam event at Zico House, and then I flew back to the UK very early the next morning, to finally sleep. It was a great festival, and a really exciting city to visit – there are two very good art schools there, both with comic art programmes, and I met many students and recent graduates from them both. There also seemed to be a really exciting art and design scene which I only begun to scratch the surface of during my short stay. Its definitely a city I will try to visit again and a festival I would recommend. All in all, it was an amazing month, and a great opportunity to meet so many inspiring people and buy loads of great books. I'm very grateful to Nobrow for giving me the opportunity to do this trip, and also to Chloe, Kaebel, Kristine and the Hay festival, as well as all the inspiring people I met along the way.