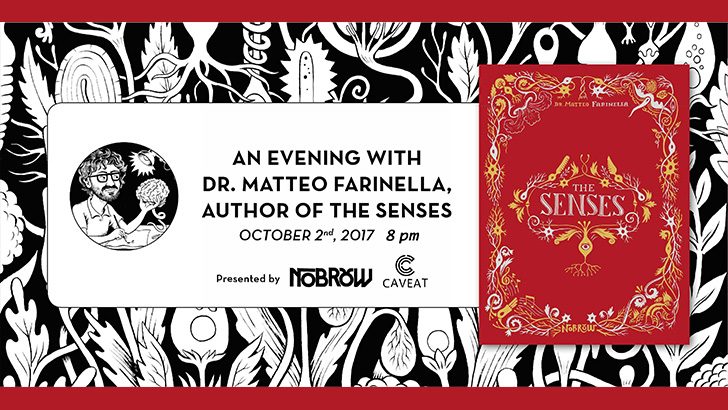 New York, NY–
Dr. Matteo Farinella, co-author and illustrator of the hit graphic novel Neurocomic, will be in attendance at the wonderful Caveat NYC for an evening of conversation about the science and the art of his latest graphic novel, The Senses!
Bring your friends and sit in with Dr. Farinella as he gives you all the nitty-gritty details of our sensory system and what it's like to put what's in the body onto the pages of this brand new, totally unique graphic novel experience!
It's all happening on Monday, October 2nd at Caveat NYC! Doors open at 7:30, and the event is free so make sure you reserve a signed advance copy of the book for yourself on Caveat's website!
Monday, October 2nd, 8pm
Caveat NYC
21 A Clinton Street
New York, NY 10002