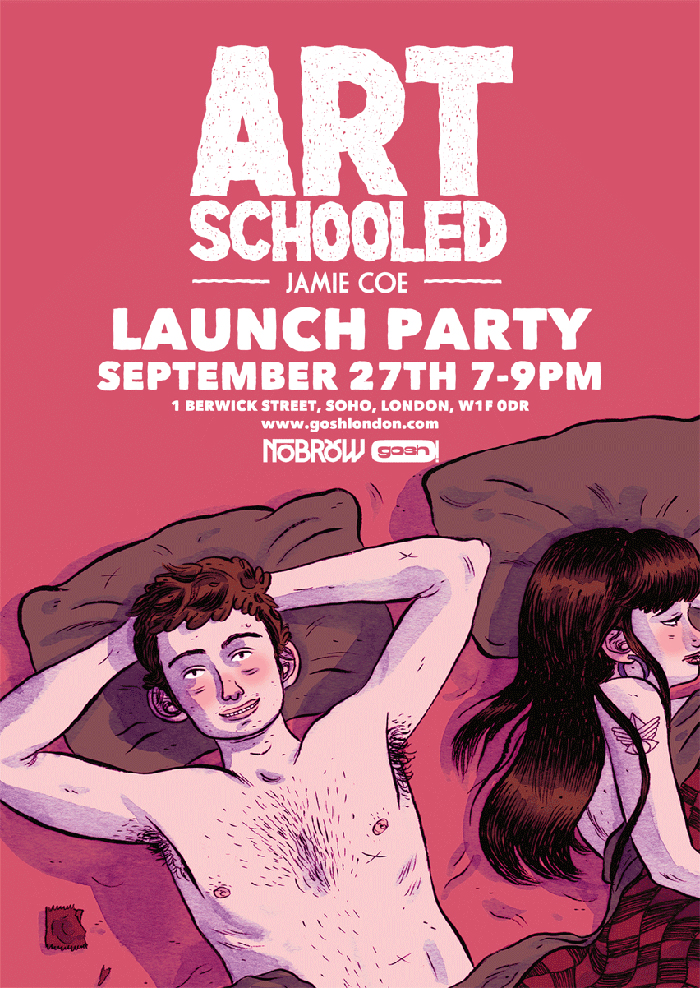 September seems to have propelled itself past us like a bat of hell (or perhaps that rocket fuel we experimented with this summer has taken effect). Either way we're approaching the last week of this manic month and there's a heck of a lot more on the cards. This weekend is the London Art Book Fair at the Whitechapel Gallery in East London. It's the first time Nobrow will have a stand there so we're super excited to be part of the throng. Over the course of the weekend we'll be joined by two artists, Jamie Coe and Simona Ciraolo, who will be signing books with us at Table 18 on the ground floor. But selling our wares at London's biggest Art Book Fair is not enough, pffft don't be silly, we've got far more for you to do than that!  At 4pm on Saturday 27th, a workshop titled Book Dissection: The Art and Craft behind the Product will be taking place at Whitechapel and will be run by Nobrow co-founder Sam Arthur and designer Emily Sear. Dissect our books, recycle the materials and create your own. There are limited spaces so reserve now or forever be filled with regret.
Later that evening we'll be officially celebrating the release of Jamie's new graphic novel Art Schooled with a launch at Gosh! on Berwick street. Jamie will be at Gosh! in the afternoon for a live window drawing and from 7pm onwards we'll be toasting his book with drinks, a signing and much, much merriment.
All this in the middle of an office renovation. Multitasking at its finest.