CURRENT VACANCIES
Sales and Marketing Assistant
We are looking for a Sales and Marketing Assistant to join the Nobrow and Flying Eye Books team. This is a full-time position based in our East London office.
The Sales and Marketing Assistant will provide general support to the department, helping on larger campaigns, maintaining our spreadsheets and systems, and lending a hand at events. This is the perfect role for somebody who is passionate about publishing and finding new ways to reach readers. This job will suit somebody who is full of brilliant ideas which they can eventually carry forward with their own initiative. We're not looking for somebody with any specific work experience or particular qualifications, but applicants should be able to demonstrate a passion for book marketing, a strong creative sensibility, excellent copywriting skills and an impeccable eye for detail.
Key Responsibilities:
Processing orders for authors / illustrators and customers
Contributing to customer service enquiries
Updating and maintaining databases, online and in-house
Creating / filing invoices
Attending meetings with affiliate organisations and taking minutes
Monitoring and creating reports for stock levels, upcoming reprints, and all sales
Collating annual royalty information
Providing Sales Material for affiliate companies, customers and where needed
Point of contact for warehouse and shipping companies
Logistics management: communicating with printers and customers to ensure stock is shipped correctly / providing carton labels and commercial invoices when needed
Sending out contracts and post
Organising couriers and general administrative tasks
Ordering stock for and attending events and book fairs, sometimes during out of work hours
To apply please send your CV and covering letter addressed to Zoë Aubugeau-Williams ( zoe@nobrow.net ), telling us a bit about yourself and why you're perfect for this job. Please put 'Sales & Marketing Assistant' as your email subject line.
Competitive salary and benefits
Closing date: 24thOctober
We welcome applications from any individual regardless of ethnic origin, gender, disability, religious belief, sexual orientation or age.  All applications will be considered on merit.
The Book Trade Charity offer financial support to people looking to enter the book trade but who may struggle to afford the costs of attending interviews and undertaking internships, visit www.booktradeentrysupport.org  
Editorial Assistant
This is an entry-level position and no previous experience is required, but you will be able to demonstrate a pro-active passion for books. The successful candidate will learn a wide range of editorial skills, working within a small, busy team of editors and designers and reporting to the Managing Editor. 
You will be working across both ranges of Nobrow and Flying Eye titles, which include graphic novels, comics, illustrated non-fiction, picture books and more.
You must have excellent spelling and grammar skills and be detail-oriented. Responsibilities will include both regular and ad-hoc administrative tasks such as mailing out author copies, updating databases and helping to create sales material. There will also be editorial tasks such as taking in comments and proofreading. As well as being organised and flexible, we are looking for someone with great people and communication skills as you will be talking to authors and maintaining good relationships with other departments.
We welcome applications from all candidates regardless of ethnic origin, gender, disability, religious belief, sexual orientation or age. If you require financial help to attend interviews The Book Trade Charity may be able to assist you.
This is a permanent, full-time position based at our London office. The salary is £21,000.
Send a CV and a covering letter to satu@nobrow.net with the subject line "Editorial assistant".
The deadline is 25th October.
CURRENT COMPETITIONS
Nobrow Short Story Competition: The Censor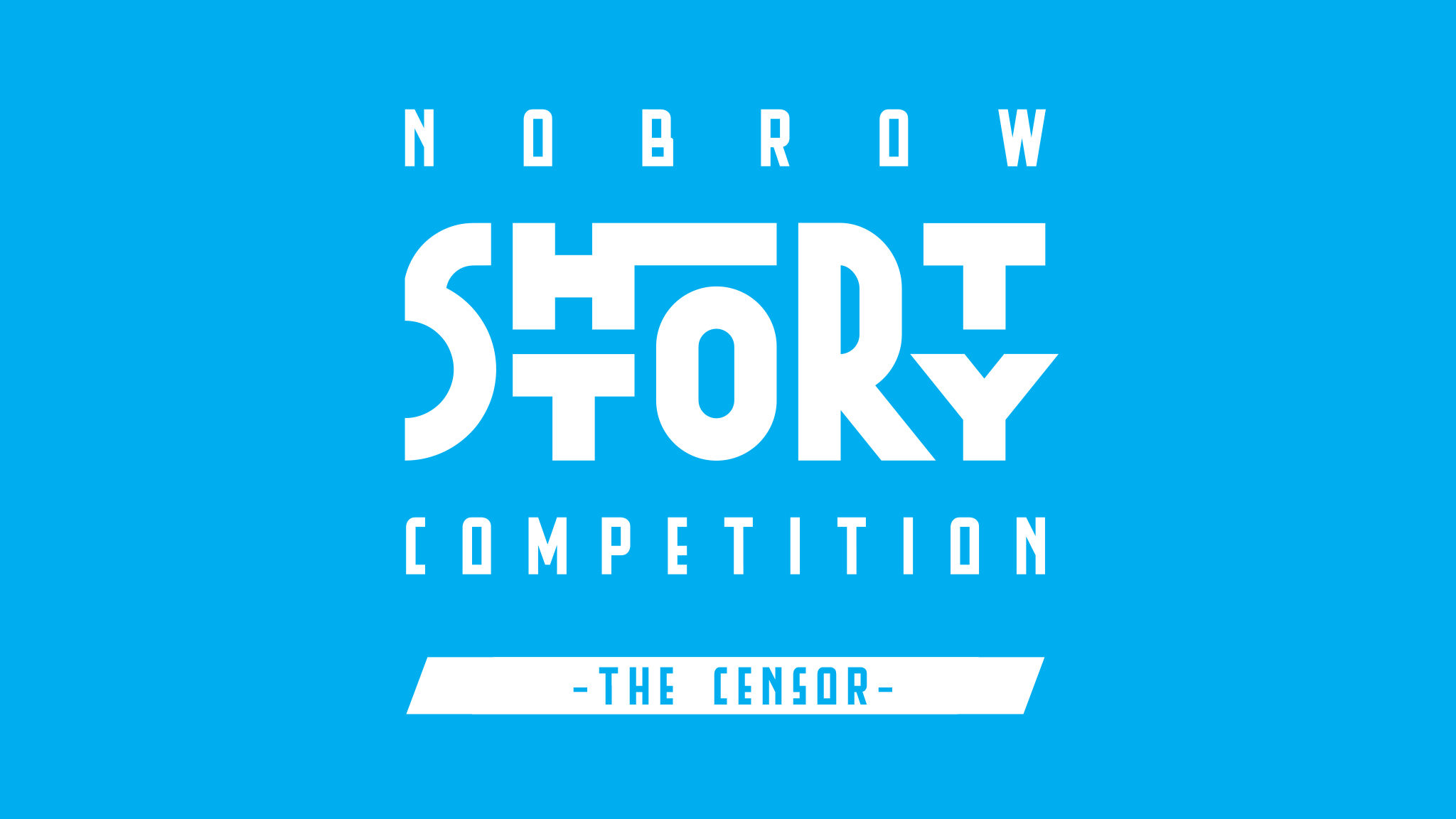 Nobrow is well-known for our visual publishing and our dedication to designing and producing beautiful books. This is something we are extremely proud of. At the heart of all we do is storytelling. We believe this is the foundation on which our publishing is built – we love all forms of storytelling, be it visual, lyrical or literary. It is all aimed at transporting a reader to another place and time and keeping them there; transfixed.
That is why we are delighted to announce we are running the Nobrow Short Story Competition for writers! Up to twelve winning entries will be published in our short story anthology, and this beautifully illustrated book will celebrate the best short fiction and non-fiction writing.
Our theme is 'The Censor'. You can interpret this in any way you wish – it could represent censoring of the past, present and future; the self; the state; or the effects of censorship on everyday life. As a provocation we hope our theme can provide a rich vein of storytelling inspiration for anyone wishing to take part in the competition. We are looking for inclusive, surprising, ingenious and diverse responses that capture our minds and hold us until every word is devoured.
Prizes
An overall winner will receive £2000.
All selected contributors will receive £150 and two complimentary copies of the book, and will be invited to attend events including a launch and readings.
Deadline
9th December 2019, midnight BST time.
SUBMISSION GUIDELINES
1. A submission is defined as a short story of up to 3,000 words or a creative non-fiction piece of up to 3,000 words. No illustrations will be accepted.
2. Submissions should be sent via email attachment to shortstory@nobrow.net The subject line of your email must contain "Nobrow Short Story Competition". The attachment must be a Word document or PDF. Please ensure the title of the Word document or PDF is the official title of your submission.
3. Your entry should have page numbers, and be double spaced in 12-point text. Submissions are read anonymously, so please do not include your name or any other identifying details anywhere in the file.
4. All entrants must have read the terms and conditions as outlined in the The Censor T&Cs document.
For a print version of our guidelines please follow this link.