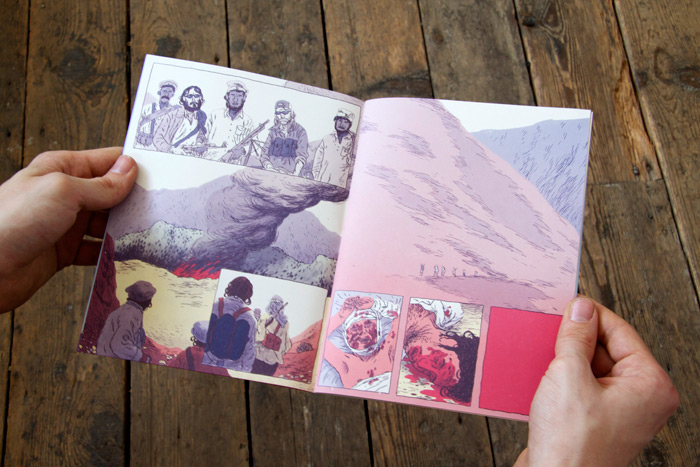 Mikkel Sommer, author of the virtuosic Obsolete, is in London this month to be involved in a talk as part of The Comics and Conflicts Conference.
Obsolete follows two ex-soldiers descent into substance abuse after their return from a traumatic tour of service with no heroic memories and no loving family to support them. This downwards spiral eventually ends in a desperate attempt at bank robbery.
The Comics And Conflict event will be held on 19-20 August, 2011 at the Imperial War Museum in London, and is aimed at comics scholars, practitioners, and enthusiasts. Mikkel's talk will be on Saturday 20th at 11.30am. It's titled Artists and publishers discuss Trauma and Conflict. It will be charied by Paul Gravett and he will be speaking with Adrian Searle and Dave Turbitt.