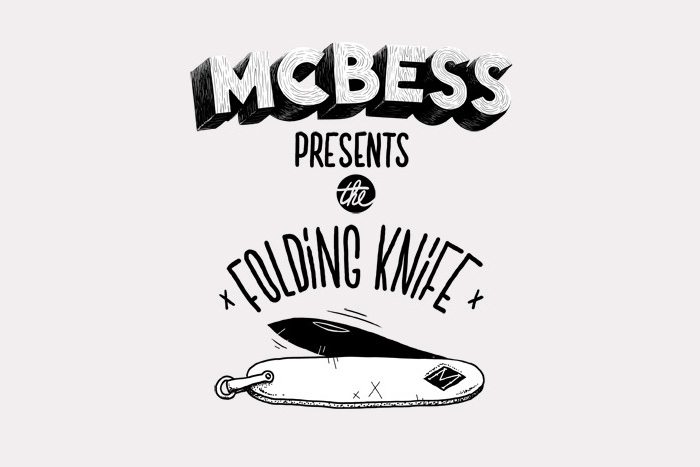 This Thursday, McBess' exhibition at The Book Club on Leonard street launches, this is of particular interest to us as one of our very first publications was Malevolent Melody (£12.50) by Mcbess, which features a 7″ vinyl with songs by Mcbess' band The Dead Pirates. Since then we've collaborated again and again with our talented and prolific friend culminating in our recent release Big Mother #1: Mcbess (£18); a limited numbered edition artists monograph book in a large luxuriant A3 format. Exclusively for the Mcbess Book Club private view we will be holding a raffle for a signed copy of 3 different Nobrow Mcbess publications. But don't worry if you don't win because Mcbess will be on hand to sign books if you buy them on the night!
This is what the fine folk at TBC have to say about it:
This August, highly regarded French illustrator, McBess (aka Matthieu Bessudo) will be exhibiting previously unseen canvas work, prints and 3D objects at The Book Club. His fascinatingly intricate work provides snapshots of his own experiences and is a contemplative diary of illustrative creations. The Folding Knife contemplates both current and childhood memories from which the title of the exhibition was born. A folding knife was a childhood keepsake of Matthieu's and also reflects the detailed nature of his work. Don't Panic commented on McBess 'he's so wonderfully French that he can make what would otherwise be freaky cartoon porn seem lovely and whimsical'. A collection of his art from the last three years will be published this July by Nobrow and The Book Club will be lucky enough to have the original cover design adorning the walls. Having shown previously at galleries across the globe such as Issue in Paris and Nucleus in LA as well as having his art on the cover of Design Week this month, this French gentleman certainly has an exciting buzz around him.
The show will kick off at 6pm, come by!