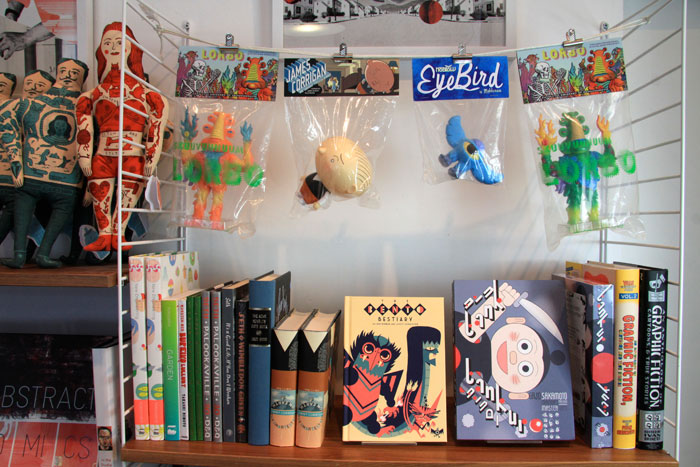 We got a box from Japan! The box was full with Presspop goods! It's now all for sale in our shop!
Presspop is a Tokyo based publisher specializing in Artists Toys and comics. Everything they produce is brilliantly crafted with an intense attention to detail and they work with some of the best cartoonists around.
Unfortunately, as it came all the way from Japan, we haven't got much stock and I don't expect it to last long… hurry hurry!