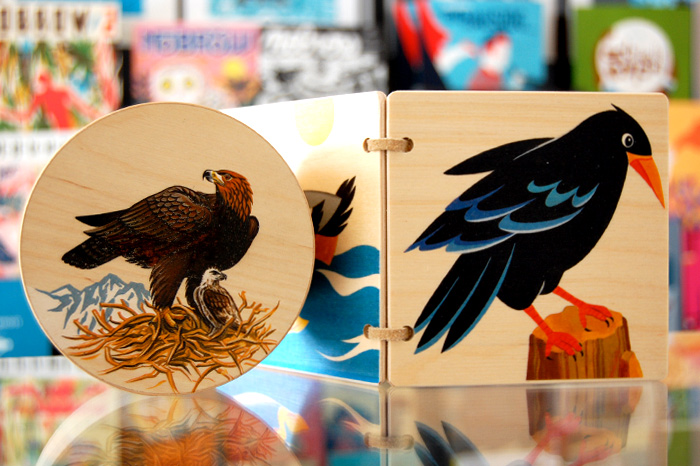 We just got in these great wooden items from Atelier Fischer in Switzerland.
Atelier Fischer are a small, family owned company who use an offset printing technique specifically designed for printing on wood. The Illustrations are wonderful and the materials are all sourced from Switzerland
This is the first time we've ever had a wooden book in our shop!
Come and see them at our shop and gallery @ 62 Great Eastern St.