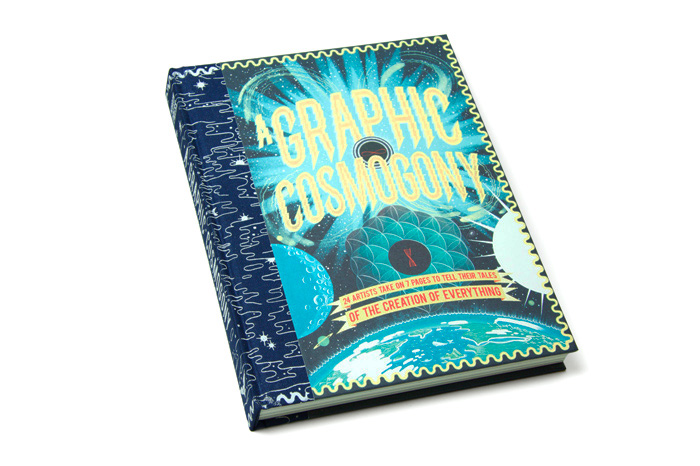 We have just released A Graphic Cosmogony for sale online, it will be hitting all good book shops early next week. Here's what Paul Gravett, organiser of Comica festival, renowned graphic novel critic and journalist had to say about it:
This month London based publisher Nobrow launch their most ambitious publication yet, the story of creation retold by 24 international artists in A Graphic Cosmogony. Contributing artists include Brecht Vandenbroucke, Ben Newman, Jon McNaught, Stuart Kolakovic, Mike Bertino, Mikkel Sommers, Jack Teagle, Andrew Rae and many others.
To mark this occassion, a free book launch party will be held at the Nobrow Gallery at 62 Great Eastern Street, London W10A 3QR, on Thursday 25 November, which is part of the 2010 Comica Festival. This event also coincides with at the opening of the new Nobrow exhibition Murmuring Landscapes featuring Jon McNaught and Rob Hunter, whose prints will also be available for sale.