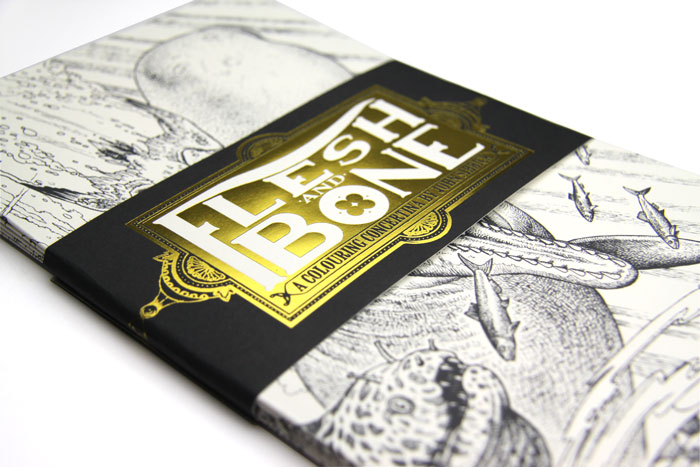 Flesh and Bones is John Sibbick's first collaboration with NoBrow. Many of you will have grown up leafing through John's meticulously illustrated natural history and dinosaur books, in fact, John is probably responsible for what you think a dinosaur, or dinosaurs in general, look like in their general outward appearance.
This beautiful concertina book, on the other hand, gives you an intimate look at what animals you may have actually seen or at least have seen photographs of, look like on the inside. In the great spirit of those diagrammatic natural history books we all loved as children, Nobrow and John bring back the sense of wonder the natural world holds in all its awe inspiring complexity. Flesh and Bone folds out to a stunning 136 cm double-sided panorama, one side displays the animals as they appear in nature (with some playful twists) and the other side shows those same animals stripped down to bone. Only an experienced artist with as intimate a knowledge of animal anatomy as John, who clients frequently include National Geographic and Puffin books, would be capable of such feats of visual dexterity.
It's available for pre-order on our website now shipping with 5 free postcards on 31st May.