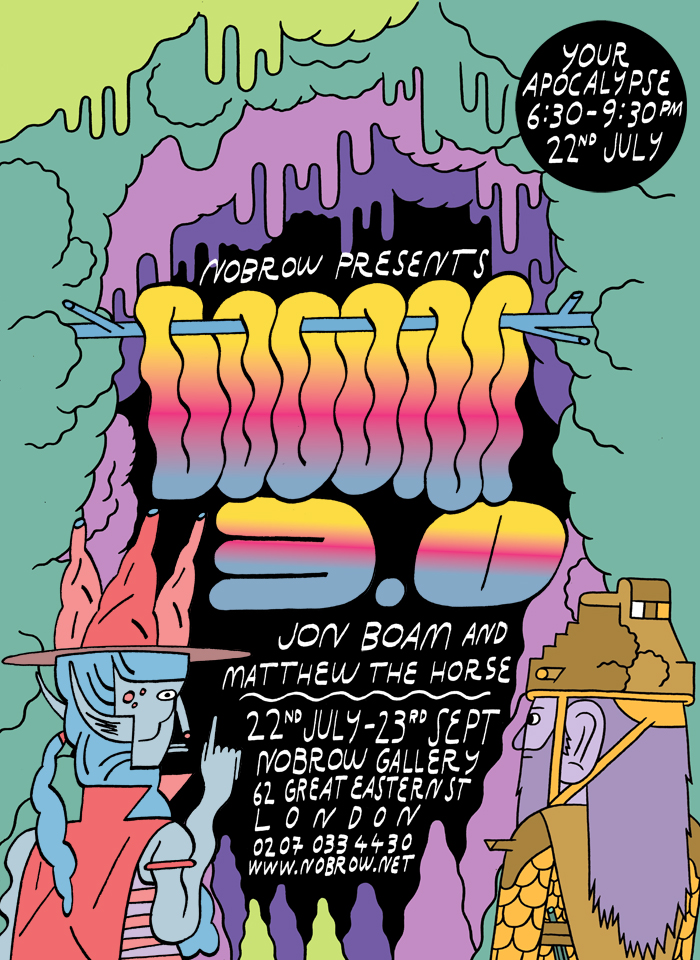 So we are revving up for the next big exhibition at Nobrow Shop and Gallery and thought we'd give you all a decent heads up of what's to come…
Artists Matthew the Horse and Jon Boam are galloping south this summer to show their collective brilliance at Nobrow Shop/Gallery! 
A collection of the insane and absurd, humorous and horrific, the Dynamic Duo will be sure not to disappoint. With original paintings, screen prints, digital work and 3D pieces, the show will be an explosion of colour and craftsmanship to make your eyes bleed with joy! if such a thing is possible…
I will posting more deets as we come closer to the show, earmark your calendars and keep your eyes glued to the Facebook page for updates and pics.
The show will be up from July 22nd to 23rd of September @ Nobrow Shop and Gallery, 62 Great Eastern Street, EC2A 3QR, London. Private view is from 6:30pm to 9:30pm on the 22nd of July, the usual free booze and merry making applies. Hope to see you there!