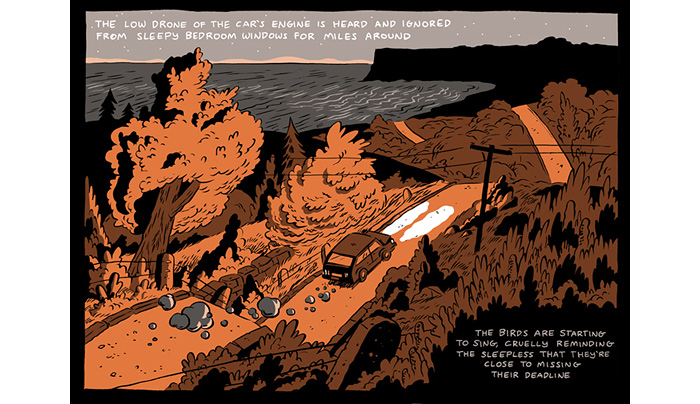 Here's a preview of Everything We Miss by comics prodigy Luke Pearson.
Luke's latest offering will be, as the title suggests, a compendium of the things that we happen to miss when something else seemingly more important comes along.
It will be available for pre-order with a limited edition poster from early June.