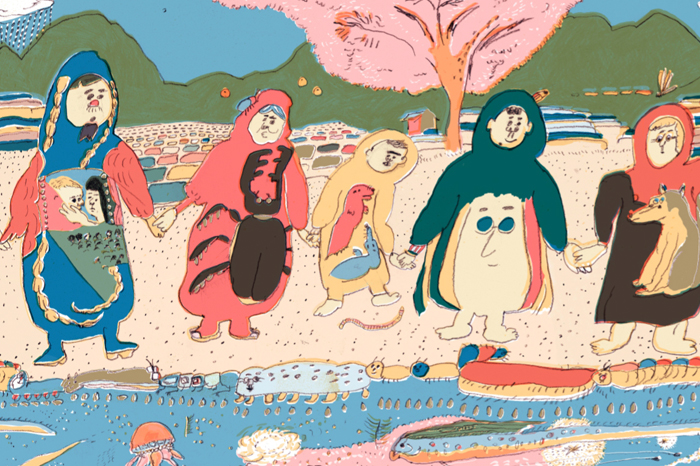 Chie Miyazaki is a 23-year-old artist from Saga in Japan who lives and works in south London. She is currently organising Egaku: a one day event to raise money for the Earthquake and Tsunami Relief Fund. Her intelligent composition, unique sense of colour and narrative made her a natural choice for Nobrow 5: A Few Of My Favourite Things. We caught up with Chie to see how she found it:
NB: Could you tell us what's happening in this image?
CM: The image shows the earth, with the sky, land and sea. There are some of my favorite deep sea creatures in the sea, I love looking at them so much. They seem weird but maybe we are weird to them. They make me feel like I'm only living in a small part of the earth. Read More..