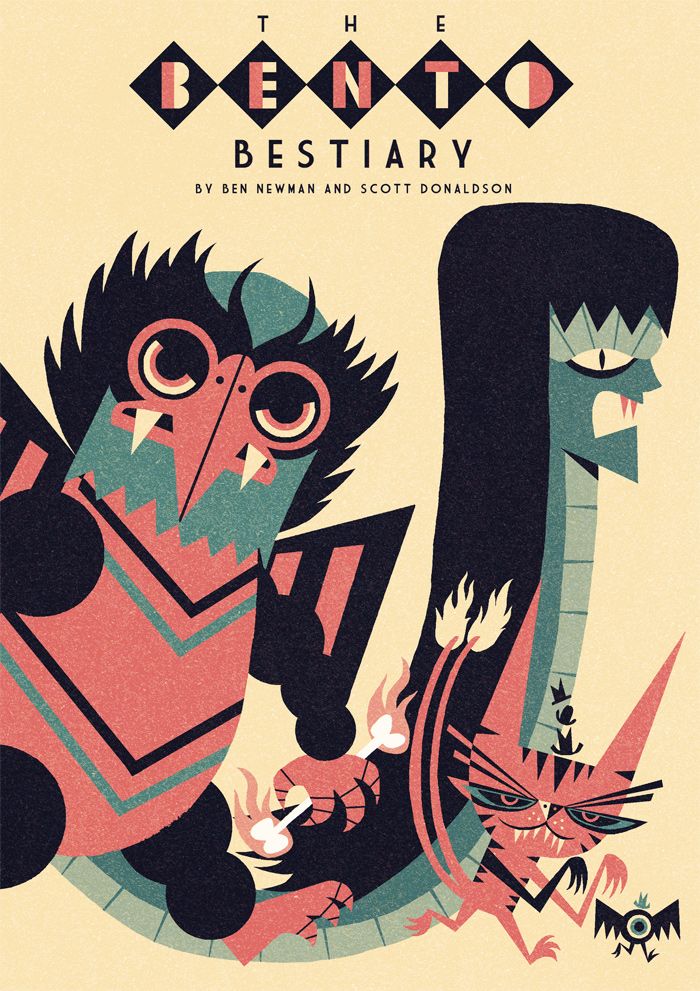 Child-eating turtles, seductive man-eating serpent-ladies and giant, drunken human-crushing babies, what could possibly tie them together?
The Bento Bestiary is returning to our webshop and to a bookshop near you as the very affordable Hardcover Edition. For any of you who missed out on the chance to own the lavishly printed Small Press Edition, here's your chance to nab your own little slice of the Bento Beasties.
With an entirely reworked text by author Scott J Donaldson and a host of upgraded Yokai from artist Ben Newman, the Bento bestiary is a must have for any fan those Japanese super beasts who have dominated our screens and minds for the better part of half a century. Read up on Godzilla and Mothra's great, great grandparents and prove yourself a worthy fan, ignore them and you may yourself end up on the wrong side of a pair of monstrous chopsticks…
The Bento Bestiary will be released on October 20th 2010, pre-order available from October 1st!