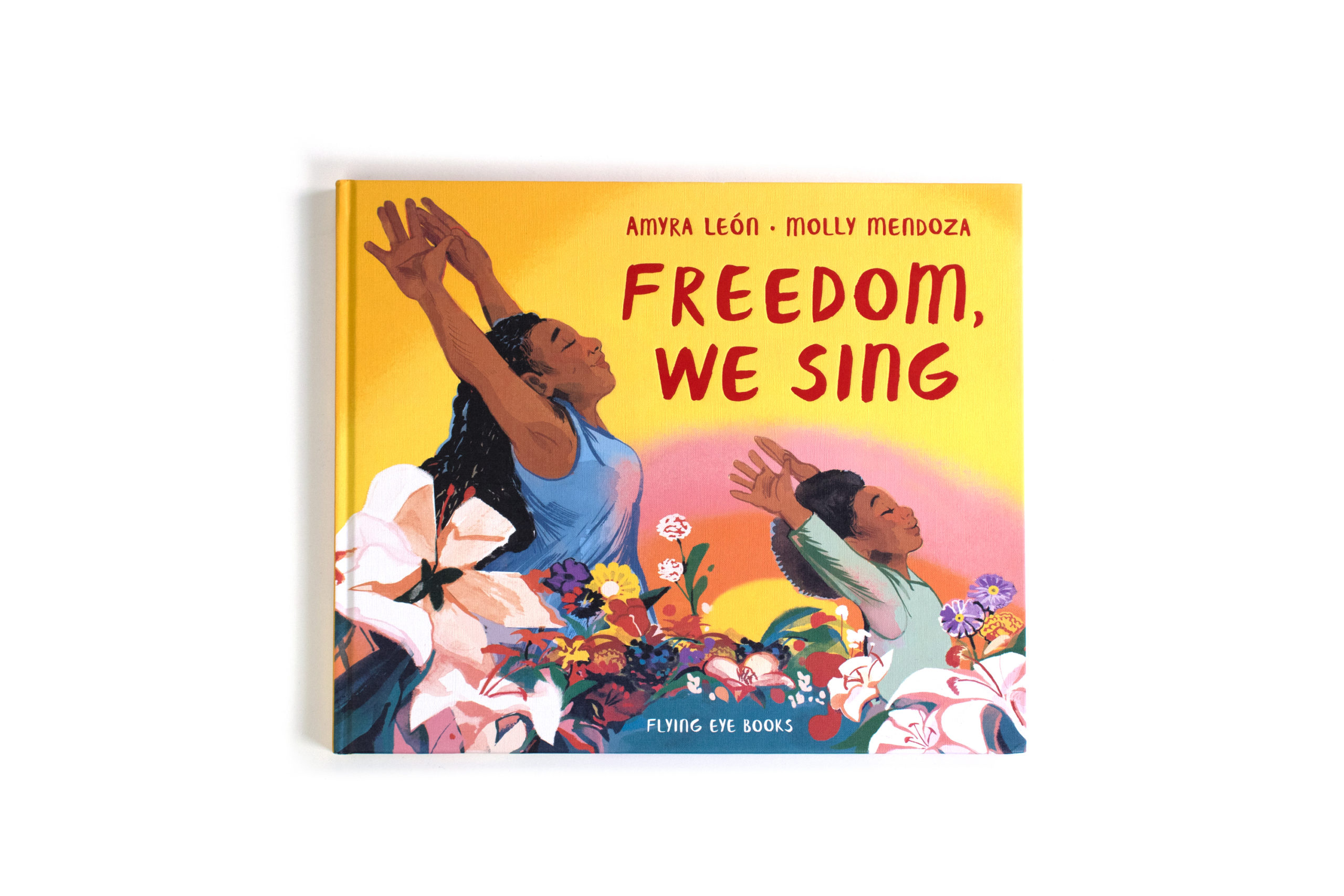 This week we have been celebrating the release of the beautiful Freedom, We Sing by the incredible Amyra León & Molly Mendoza. To help you shop local and support Black businesses, we have compiled a list below of Black-owned Bookstores from which you can get hold of this special book. Many of the below take orders online, are doing curbside pick-ups or have reopened so there are lots of ways to get Freedom, We Sing into your hands!
Sharing a conversation about the Earth, its inhabitants and what freedom means to them, a mother and her child. dance through questions about life, love, and family in Amyra León's stunning poem. Complemented by Molly Mendoza's gorgeous and flowing illustrations, this striking book is sure to empower and inspire children everywhere.
You can get yours through any of these bookstores:
Eso Won Books (Los Angeles, CA) 

The Dock Bookshop (Fort Worth, TX)
Books and Crannies (Martinsville, VA)

Uncle Bobbie's (Philadelphia, PA)
Harrietts Bookshop (Philadelphia, PA)
The Tiny Bookstore (Pittsburgh, PA)
Brain Lair Books (South Bend, IN)
Cultured Books (St. Petersburg, FL)
Loyalty Bookstores (Silver Spring, MD and Washington, DC)
We will be updating this list with others, so do let us know if you run a bookstore or have a local favourite that you'd like to see included, you can email [email protected]!