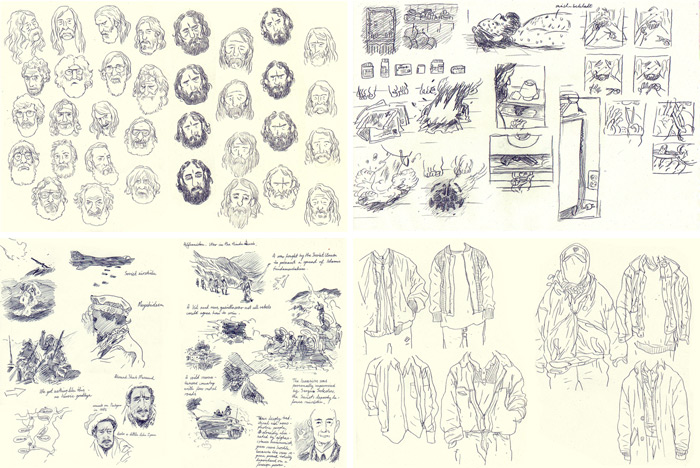 We are eagerly anticipating the arrival of Obsolete here at Nobrow hq. The latest addition to our 17×23 range should get here any day now!
Mikkel Sommer uses his distinctive sense of pacing and composition to construct a story around 2 ex soldier's nihilistic and desperate behaviour upon their return home after a long stint fighting in a foreign land.
He also has a new profile on our site where you can see slightly bigger versions of the above sketchbook images and read a brief conversation in which Mikkel amusingly drifts between surrealism and solid fact.