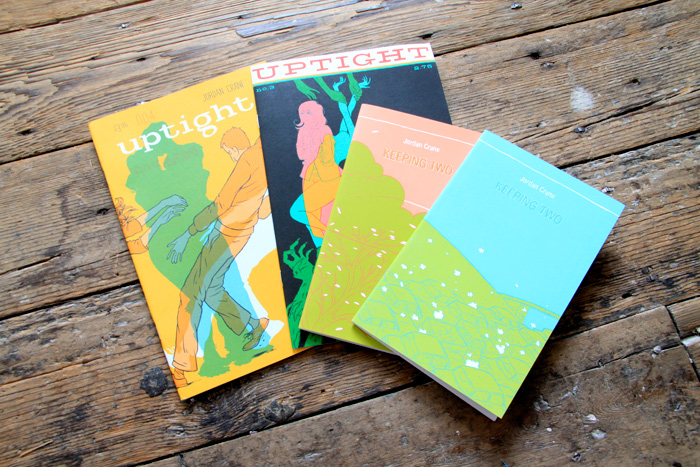 I was very pleased to receive a package from Jordan Crane this morning. We now have Uptight no.3 and 4 and copies of Keeping Two with screenprinted covers. If you're not aware of his work then go over to his excellent site, What Things Do where he publishes his own work as well as stories by some of North America's best cartoonists.
Also, if the cover of Uptight No.3 looks familiar that's because a version of that image first appeared in Nobrow 1!
Unfortunately we only have four copies of each title so they are bound to be gone pretty soon. Hurry down to grab one!