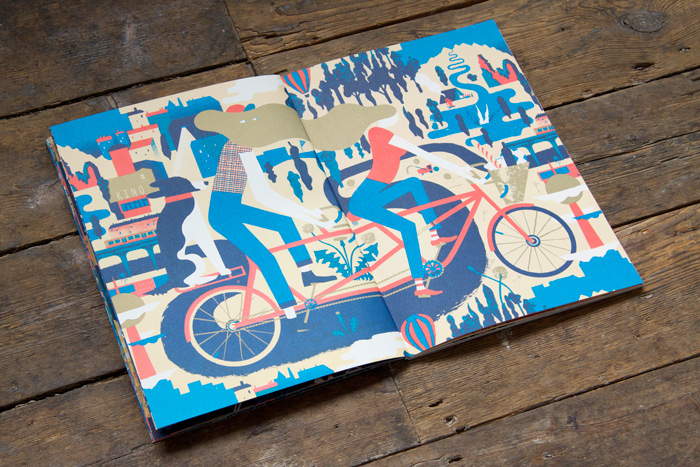 Doris Freigofas and Daniel Dolz are Golden Cosmos. The Berlin based couple have been producing beautiful hand-printed books and illustrations since graduating from The School Of Art In Berlin. Doris contributed a spread to Nobrow 3 and she returned to collaborate with Daniel on a spread for our latest magazine with the theme 'a few of my favourite things'.
We caught up with them to find out about their spread.
NB: Do you really ride a tandem?
GC: We used the tandem as a metaphor for being a team and acting in concert, having fun together and harmonising. We don't actually own a tandem but we love cycling. We'd love to go on bike trips in the nature more often but our dog won't run alongside, that's why we strapped her on the luggage rack in our picture. Read More..